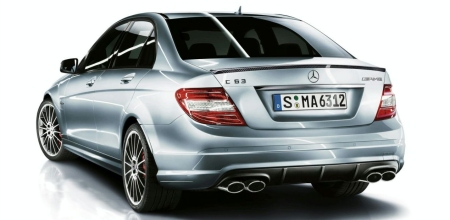 Mercedes-Benz is offering a new package for the C 63 AMG, called Performance Package Plus. The package increases the output by 22kW/30hp to 358kW/487hp approaching the level of performance offered by the C-Class DTM racer.
With the Performance Package Plus, the C 63 AMG accelerates from 0 to 100km/h in 4.4 seconds and 0 to 200km/h in 13.9 seconds. The standard model is beaten by up to 1.2 seconds (0–100km/h: 4.5 seconds; 0–200km/h: 15.2 seconds). The top speed is a limited 250km/h.
The improvements are achieved by changing the AMG 6.3-litre V8 engine. Forged pistons adopted from the new SLS AMG super sports car together with new connecting rods and a lightweight crankshaft save up to three kilograms. By reducing the inertia the agility and responsiveness of the uprated V8 engine is boosted. New engine management completes the powertrain adjustments.
It is available for the saloon and estate models and also includes an AMG high-performance braking system featuring composite technology on the front axle and red painted brake callipers showing the AMG logo. The system ensures greater stability when driving dynamically. The AMG carbon fibre spoiler lip on the boot lid – only saloon – distinguishes the model. In the interior, the steering wheel in nappa leather has a grip area trimmed in Alcantara. A new black designo leather is as option available, enhances the interior and covers the upper section of the dashboard, the upper door trim and the armrest on the centre console.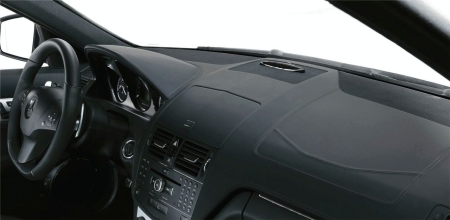 The package can be ordered now, market launch is in December. The sales price is €7080.50 for the saloon or €6426 for the estate. The back designo leather costs €2856.