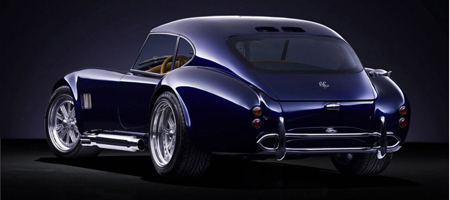 AC and American company Iconic Motors have joined forces to offer the modern day incarnation of the AC Roadster with 800bhp. The AC Roadster was bought back to life earlier this year, we got to take a look around it at Top Marques in Monaco. The new 800bhp engine sits on the same chassis.
The 6.9 liter V8 engine is specially developed by the US Company. Weight in the standard car is just 1,025kg which means that the AC Roadster could be packing as much as 700bhp per tonne. 0-62mph (100kph) takes under 3 seconds and the quarter mile should come up at just under 9 seconds.
The Iconic AC Roadster got it's debut last week at the Pebble Beach Concours.
[Via Motorauthority]