McLaren have officially announced the replacement for their 650S GT3 racer; the McLaren 720S GT3. The announcement comes as McLaren also confirm that they will appoint motorsport retailers to provide support for their GT3 programs. Customers will also have the option of entering a single-make Pure McLaren-GT race series which will begin next year.
The new 720S GT3 race car will join the 570S GT4 as a customer racing product. It won't officially ship to customers until the 2019 season though, with testing set to begin next year.The 720S GT3 is in concept stages at the moment and all we have are two sketches.
The MonoCage II carbon fibre structure is expected to remain largely unchanged with a mid-engined, rear-wheel-drive setup. A race-prepared version of McLaren's 4.0-litre, twin-turbocharged V8 will be coupled to a six-speed, sequential shift transmission.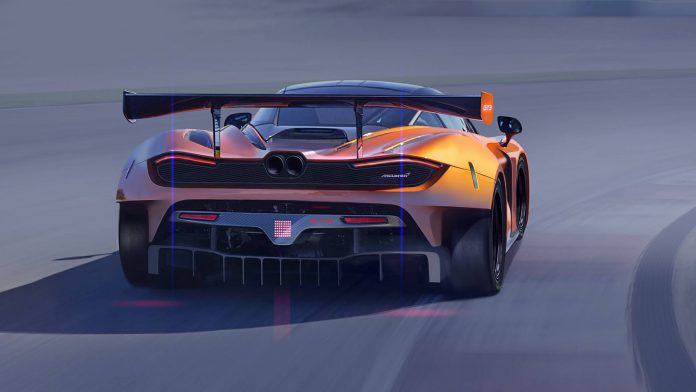 In terms of aerodynamics, the 720S GT3 will use both composite and lightweight carbon fibre. It's aerodynamic package will be bespoke. The photos reveal the usual combination of a new front apron, massive rear wing and complex rear diffuser. The suspension will use adjustable dampers and coil-over springs, front and rear.
McLaren have enjoyed success in the GT3 category in recent years. Among the highlights of the program where wins in the Asian Le Mans Series, Australian GT championship, the Bathurst 12 Hour, Blancpain Endurance Cup and Pirelli World Challenge. The 12C GT3 was similarly successful winning 19 races, a further 19 podiums and pole position for the Spa 24h race.
McLaren's motorsport dealership network will include 10 retailers worldwide who will offer supper and service. McLaren Glasgow will be the first, soon to be joined by Zurich; North America will be represented by Dallas, Newport Beach, Philadelphia, San Francisco, Scottsdale and Toronto, while the Asia-Pacific region will have representation in both Melbourne and New Zealand, with the Auckland retailer.
The new racing series will join the current program of Pure McLaren customer track day series. Customers will race at iconic European racing circuits in 2018. They will need to have built extensive track driving experience already and is considered to be a first step in the racing world. McLaren owners will need a minimum of an International D grade licence with all cars maintained and run by McLaren engineers and technicians.
McLaren have also announced a new Driver Development Programme. Four promising British drivers have been selected by McLaren to compete in pairs driving two 570S GT4 cars during 2018. The programme is intended to develop future McLaren Factory Drivers by providing motorsport education and driver support. Jordan Albert (21), Charlie Fagg (18), Michael O'Brien (22) and Lewis Proctor (21) are the lucky recipients this year and will be mentored by McLaren Factory Driver Rob Bell.