The Lamborghini Urus has been leaked in the most unlikely of ways. The Lamborghini SUV was spotted in a promotional video shot using the prototype Urus. Clearly the video was intended to introduce the various the wide range of features the Urus will debut. In doing so, a small clip of the infotainment system revealed the final design of the Urus.
Production of the Urus is set to begin in February 2018 with the official unveil expected to take place on 04 December 2017. The design revealed through the video is not that unexpected considering that the mule gives quite a lot of the basic design away already.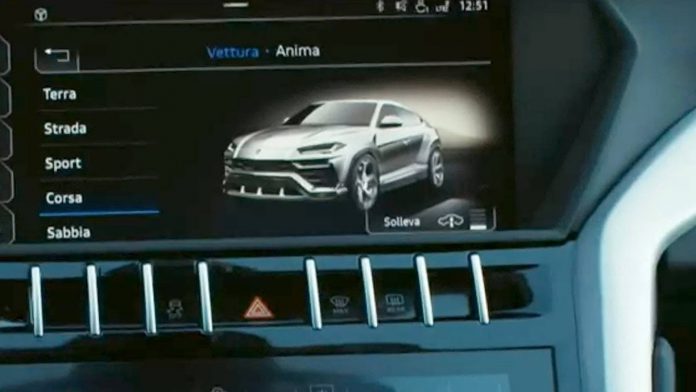 The Urus looks set to receive a complex front bumper with bars and lines all over the place. A deep front splitter features vertical lines connecting it to the arching design line that separates the lower bumper from the upper bumper. The upper bumper features horizontal slats with a set of narrow headlights sitting atop.
Moving the the side, the basic profile of the Urus seems similar in concept to the BMW X6 and Mercedes-Benz GLS Coupe rather than the Bentayga and Q7 upon which it is based. There is a noticeable bulk to the side skirt and fender flares which makes it look extremely aggressive; as you would expect from any Lamborghini.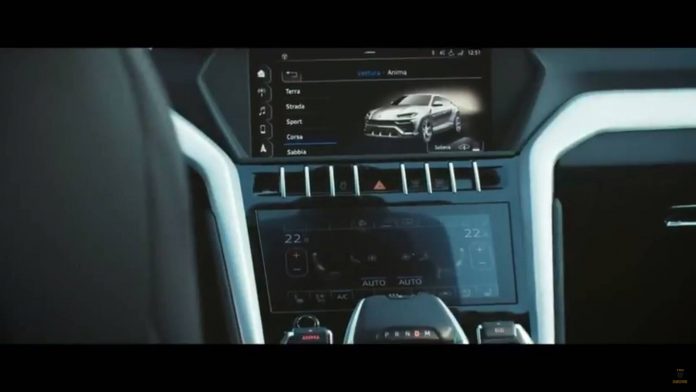 What the video was intended to show was the dynamic range of the Lamborghini SUV. The scenes are shot in the desert and on the race track with shots of the Urus covering ground on the track in Corsa mode. The video switches to an 'Anima' paddle being moved which appears to scroll between Strada, Sport, Corsa, Sabia, Terra and another mode.
The video then pans across the central console which features a large touchscreen display together with another central display. The buttons reveal a low range function and the incorporation of the now-standard fighter jet-style start button cover. We see a flash of the Bang & Olufsen sound system. Then a simple plug for Lamborghini's microsite.
Stay tuned for more in the run up to the official reveal!