Manhart Performance is one of those tuners that has always been explicitly linked to BMW. The tuning brand from Wuppertal is now trying something new, and expands its portfolio with the Manhart RS 500.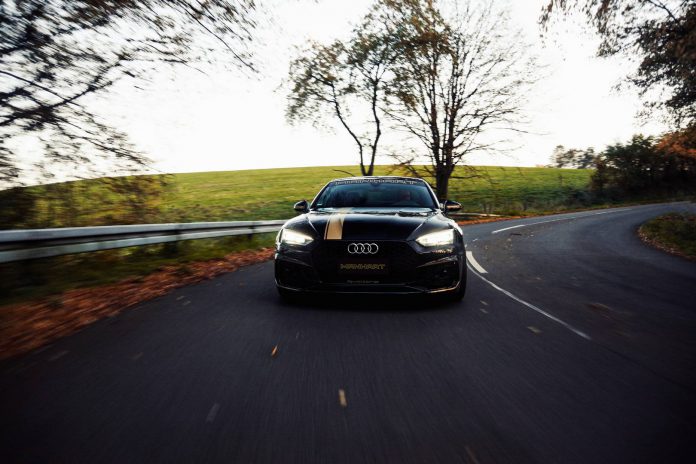 The RS500 is based on the latest Audi RS5, which comes with a V6 Biturbo engine that is good for 450 horsepower. The new RS5 has been generally received as a very solid and capable car, but one of the often-mentioned shortcomings is the car's emotion and sound.
Manhart made exactly that the top priority on their agenda. The RS500 comes with a brand new stainless steel exhaust system, which can be optionally ordered with new catless downpipes for an even louder soundtrack.
Using Manhart's MHtronik ECU tuning-module, the tuner boosted the car's output by an additional 50 hp to a total of 500 hp and 700 Nm of torque. In combination with the standard AWD system on the RS5, the RS500 blasts from 0 to 100 km/h in no-time.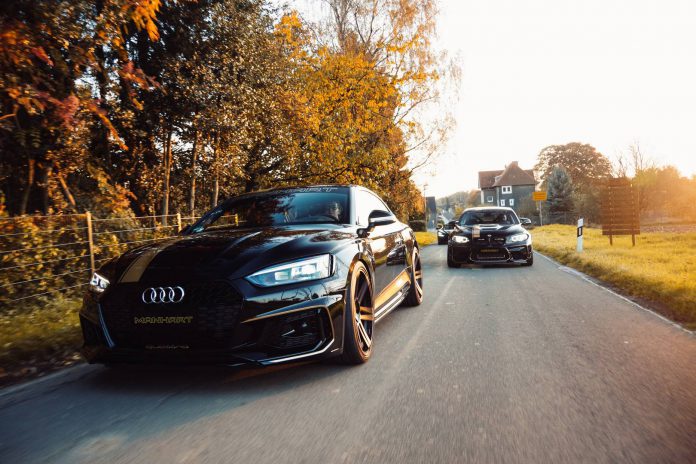 Cosmetic changes are subtle and include merely bringing out the already sharp design lines of the RS5 with gold accents. To complete the dynamic looks of the RS500, Manhart fitted the power-sedan with 21-inch Concave One rims finished in matt-black. Finally a custom KW coil-over suspension kit brings the RS500 lower to the asphalt.