Rumours have been flying around the internet for quite some time concerning a possible Maserati version of the LaFerrari. Whilst these rumours likely have no truth to them, that hasn't stopped artists from speculating as to what one might look like. The latest is designed by Italian designer Andrea Ortile.
The renders appear to be some of his first. His current portfolio includes a couple of motorbikes and an Infiniti cross-over. Nonetheless, Ortile's first attempt at a hypercar pushes all the right buttons. It features a low, sleek look with deep carbon fibre side sills.
The front bumper features an iconic Maserati grille while the rear end features a deep diffuser. To give the car a racing feel, Ortile has added a set of centre locking alloy wheels.
The design is based upon the 1961 Maserati Tipo 63, one of Maserati's more successful track models. The Maserati MC12 was also designed with the Tipo 63 in mind, paying tribute to the Camoradi racing team with its exclusive white and blue paintwork. Ortile has opted for a different colour scheme, incorporating an attractive metallic blue.
The rumours of a Maserati hypercar remain unsubstantiated at the moment. The Maserati MC12 worked well for the Italian brand. Just 50 were built and helped push sales of the successful Maserati Gran Turismo. With the later at the end of its product lifeline and due for replacement soon, a LaFerrari-based Maserati hypercar could work quite well.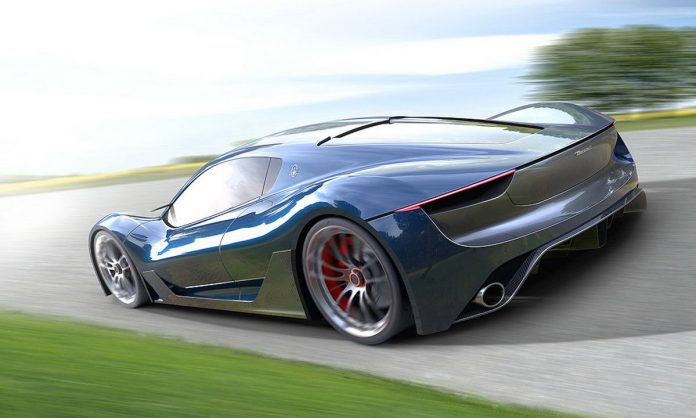 If Maserati are working on a hypercar, they have kept it very quiet. Since the release of the LaFerrari, we can only remember seeing one significantly different mule in 2014 which looked to form a base for an upcoming LMP1 car. Aside from the Alferi concept, Maserati have been remarkably quiet of late… Perhaps the Maserati MC-63 Concept does exist…