A fearless design, bold interior and exhilarating performance complete the impressive Aston Martin DB11. When asked to come to Distinctive Collection in Calgary to witness the cutting-edge British flagship car, there was only one answer we could have given.
The show car produced for the Geneva Motor Show sat in the centre of the Distinctive Collection showroom, sparkling under the lights. Its orange paint radiantly glowed as we caught our first glimpse of the car on its Canadian tour to all the Aston Martin dealerships in the country.
Aston Martin has turned up the intensity of their new design to 11, literally! An aggressive design philosophy has led to the DB11's iconic new look. From the striking new grille, clamshell bonnet and innovative Aston Martin Aeroblade design, the car is a true piece of automotive art.
The interior of the DB11 is a place of tranquility. Natural materials, craftsmanship, and state-of-the-art infotainment technology provide the ultimate in comfort and convenience.
But the most satisfying component of the car is the sound of the new twin turbocharged 5.2-litre V12 engine, which happens to be the most powerful DB production model in Aston Martin's history.
The twin turbo engine Produces a brutal 600 hp and 516 lb-ft with a paddle-shifted eight-speed automatic transmission.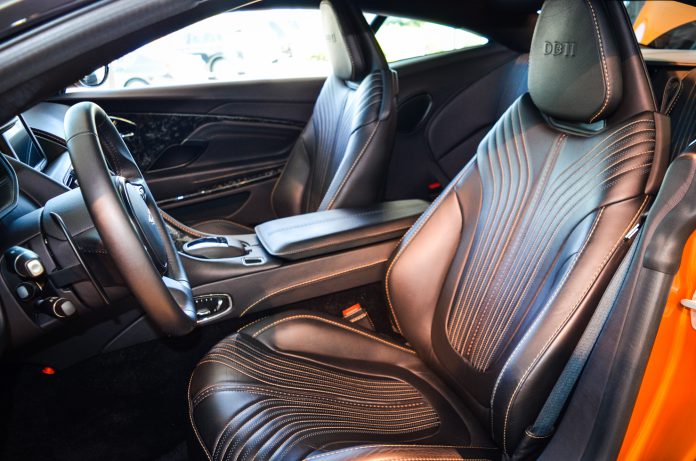 The DB11 is the first new car to be launched in the company's Second Century plan, and is being touted as the most significant Aston since the introduction of the DB9 in 2003. How's that for impressive?