Here's a question for you: What's cooler than a Porsche Carrera GT, A Porsche 993 Carrera RS and a Porsche GT3 RS 4.0? Is it even fair to answer that question?
The Ferrari Club of America – Alberta Chapter, with the help pf the Porsche Club of America – Wild Rose Region, Porsche Centre Calgary and Cardel Homes, hosted an impressive display of German horsepower to the automotive community in Calgary.
As part of the weekly Euro Cars & Coffee series at Cardel Homes, a monthly marque night sees specialty cars from a certain manufacturer dominate the field of over 100 high-end cars. This month, that manufacturer was Porsche.
With 911 models spanning over five generations, Caymans's, Boxster's, 964's and more, Porsche truly reigned king. From the brand new Cayman GT4 to the 991 GT3 RS, plenty of brand new examples of the Porsche performance brand were on-hand to show off a little flare.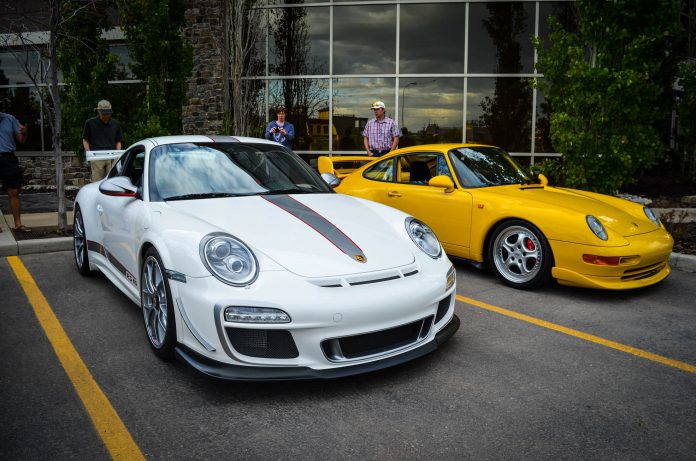 With a brilliant Porsche Carrera GT, modified 993 Turbo and plenty more heart-stopping rides packing the parking lot, it became impossible for enthusiasts not to appreciate the Porsche heritage line.
Non-Porsche vehicles made appearances throughout the night, from Lamborghini to Ferrari, Rolls Royce and more, there were even more vehicles on display than the previous week's event.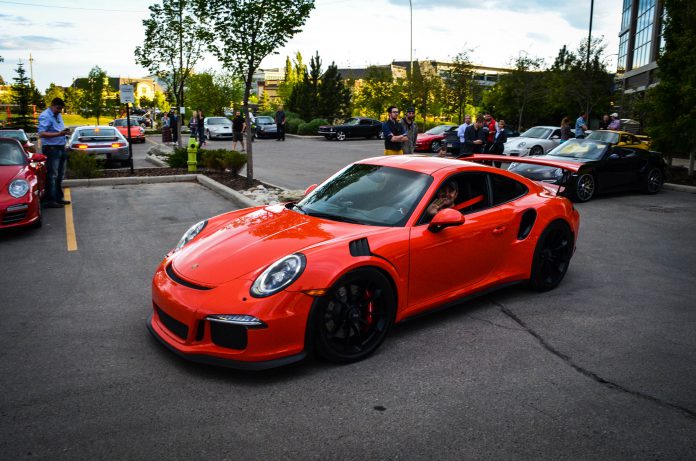 Euro Cars & Coffee is hosted weekly at Cardel Homes in Quarry Park (180 Quarry Park Blvd SE) on Tuesday nights from 7 p.m. onward.