The Ferrari GTC4Lusso was shown to the public for the first time at a private gathering in Italy. The crowd consisted of over 1,000 perspective owners from all over the globe.
The event took place at Villa Erba, a 19th century villa situated on the shores of Lake Como. Villa Erba has served as the shooting venue for the popular Hollywood movie, Ocean's Twelve, and Gwen Stefani's single, Cool.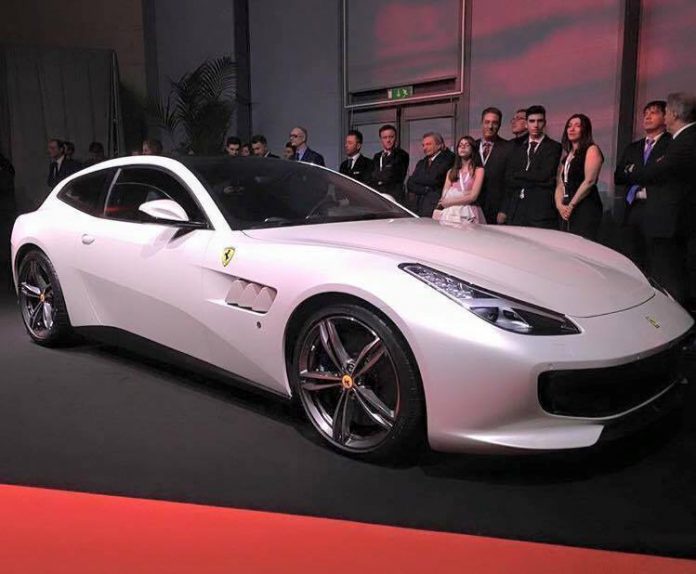 The evening started with a presentation of the GTC4Lusso's features. After that, a group of dancers, accompanied by live orchestra, represented the central concepts of the car (like performance and luxury). Finally, Sebastian Vettel and Kimi Raikkonen drove a silver GTC4Lusso on to the stage. It was joined by two more models- one in red colour and the other in white. The night rounded up with Ferrari chairman Sergio Marchionne and CEO Amedeo Felisa addressing the guests, who later had dinner at one of the halls of Villa Erba.
Ferrari GTC4Lusso Live Pictures
The GTC4Lusso will make its official debut at the Geneva Motor Show 2016. Its name is inspired from the likes of the 330 GTC, its 2+2 sister model, the 330 GT and the 250 GT Berlinetta Lusso. The number 4 refers to the four seats in the car.
The GTC4Lusso is the spritual successor to the FF and carries over the 6.3-liter naturally aspirated V12 from the latter, but with an increase power and torque output of 680 hp and 697 Nm respectively. Eighty percent of the torque is available from 1,750 rpm, giving the GTC4Lusso a very aggressive throttle response. The 0 to 100 km/h sprint time stands at 3.4 seconds, while the top-speed is 335 km/h.
[Additional photos via: Ferrari Munsterhuis]