Acura shocked the world when it debuted the beautiful and stunning Acura Precision Concept at this week's Detroit Motor Show 2016.
Acura made a bold design statement with their Precision Concept, something that Acura claims will "shape the direction of all future Acura products." According to Acura, the Precision concept was created as a calling card for more distinctive and bolder cars in the future.
The most striking feature of the Precision Concept is what Acura calls the Diamond Pentagon grille, which protrudes from the front of the car in a pentagon/diamond shape (hence the name). While many are calling the front grille a bit messy and over-designed, we think it is a step in the right direction for future Acura designs.
Acura hasn't mentioned how they plan to integrate this design language into future production vehicles, but they assure us that the concept is an expression of the company's Precision Crafted Performance DNA and that we will likely be seeing elements from the Precision Concept on future road cars.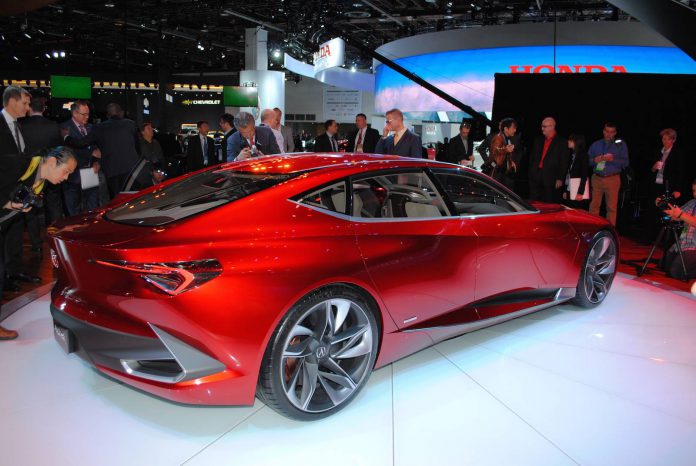 The Precision Concept was designed at Acura's design studio in California by NSX veterans Michelle Christensen and John Norman. Christensen led the exterior design while Norman did the interior.
For more pictures from the Detroit Motor Show 2016, see our news channel.