Despite its British roots, just 69 of the 275 Jaguar XJ220s made had their steering wheels located on the right hand side of the car. This of course makes a right-hand drive XJ220 very hard to come by, however one such car has recently gone up for sale on Classic Driver and is commanding a relatively fair price of £325,000.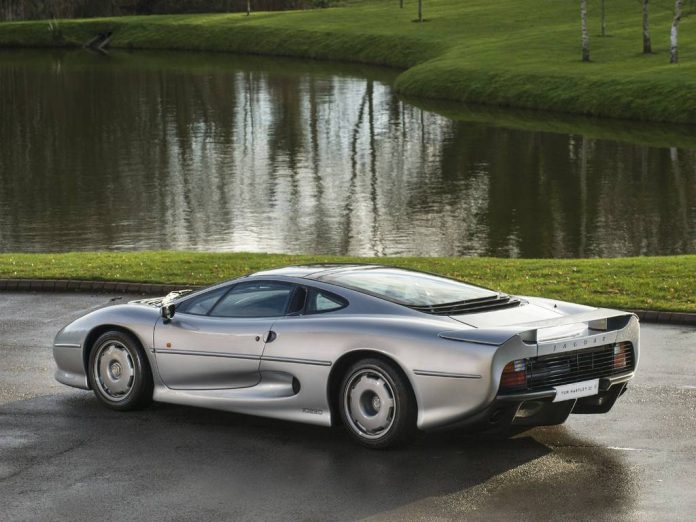 The XJ220 is powered by a 3.5-liter twin-turbocharged V6, which was loosely based on the Austin Rover V6 engine. The powerplant produced 540 hp at 7,200 rpm and 475 lb·ft at 4,500 rpm and allowed the aluminum supercar to reach a top speed of 213 mph – making it the fastest car in the world for a brief period before it was ousted by the 231 mph McLaren F1 in 1993.
RHD Jaguar XJ220 For Sale
This particular XJ220 has been very well maintained, according to the listing, and had its most recent 24-month service in March of 2014. It has known just 3 owners since it left Jaguar's Oxfordshire assembly line in 1993 and has traveled a total of 9,699 km or 6,027 mi. It's looking for its fourth, but in the mean time, it sits in the company of automotive royalty like the Mercedes-Benz 190SL and Ferrari F40 at Tom Hartley's showroom in Derbyshire, UK.