At this year's LA Auto Show we had the opportunity to sit down with Daimler's Head of Design Gorden Wagener to discuss his thoughts on the design philosophy of Mercedes-Benz.
Gorden Wagener has been the Head of Design at Daimler since 2008, when at just 39 years old he became the youngest head of design in history, responsible for the designs of Mercedes-Benz, Daimler and Maybach passenger cars. Before following in the footsteps of Peter Pfeiffer, Wagener was responsible for Advanced Design and the head of the Mercedes-Benz design studios in California and Japan.
Gorden Wagener was born in 1968 in Essen, Germany and joined Mercedes-Benz in 1997 after finishing Industrial Design at the Essen university and Transportation Design at the Royal College of Art in London. In 1999 he was promoted to Head of Exterior-/Interior-Styling and designed the GL-, M- and R-Cass with his team. In 2002 Wagener also took over design responsibility for the A-, B-, C-, E-, CLK- and CLS-Class.
Q: You've had quite a diverse and prosperous career with Mercedes-Benz. Can you explain a bit how your design philosophy has evolved over the years?
A: You have to start with the brand. First of all, Mercedes is a traditional luxury brand and we have transitioned to a modern luxury brand. The design language we created around that idea is something we call 'sensual purity'. On one hand you have sensuality, which is the equivalent in design to luxury because luxury is always something opulent, sexy. And purity, of course, goes hand in hand with modernity – something clean, pure and timeless. We bring these two aspects together to define this concept of modern luxury. To make it even simpler, we brought it down to two simple things: hot and cool. Whatever we do we ask ourselves if it is hot and cool. If it isn't both of those then we don't create it.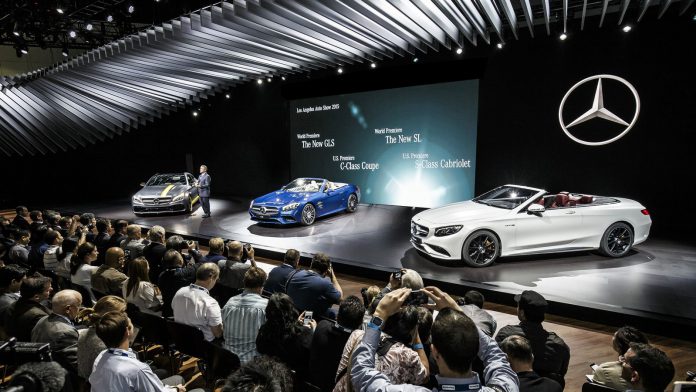 Q: When looking at the ever expanding range of models that Mercedes-Benz offers, how do you ensure that each model maintains an individual identity while at the same time creating an identity all its own?
A: When I first took over the position, each model had very different characteristics. Now, however, the brand is key to our model. Of course we develop a chess board type environment where we look to see where we need fill for different cars. Instead of applying a different theme or language to each particular car we change the execution on these cars. If they are compact cars such as CLA, GLA we almost treated them as a sub-brand, giving them a few more lines to make the car more dramatic. Doing this over 80% of our new [compact] car buyers are 20 years younger than they used to be.
Q: As the automotive industry begins to transition into a more autonomous focused future how do you balance current designs versus those designs you see in the future (autonomous or otherwise)?
A: With Mercedes, our F015 concept was a very dramatic concept in every aspect. By that it becomes a third place in addition to the home and the street. Looking towards this we created the virtual interior concept with adjustable chairs and a completely pure monolithic, outside shape. We don't see fully autonomous driving occurring for at least 20 or 30 years. As such we see the design process as an ongoing one.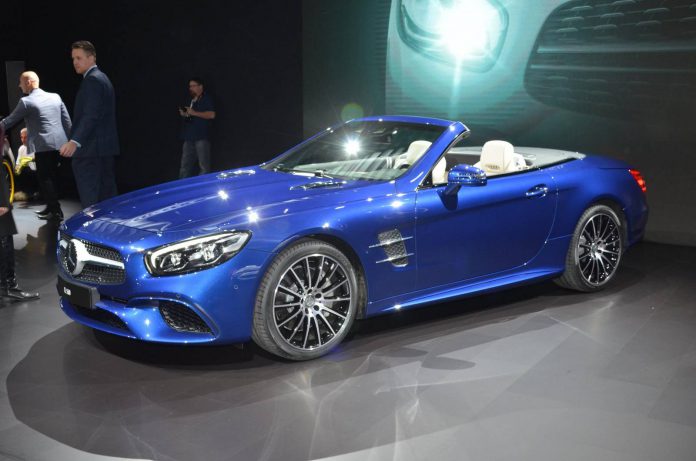 Q: Looking forward to the debut of the new E-Class, can you provide any hints or clues as to how the design details of the E-Class will reflect some of the styling cues we have already seen on the new S-Class etc.?
A: We actually had the last board sign up for the E-Class last week in Spain. It was also my first opportunity to see the very slightly camoflouge version of the car in the street. I was so positively surprised how much of a strong statement the car is in terms of purity, cleanness and style. The car has perfect rear-wheel drive proportions. It is more clean than the others in the segment. The wheels sit perfectly to create an incredible stance with a long hood and super sleek integrated surfaces. I am fascinated by the new E-Class – I asked them when can I get my hands on the biggest one – the E450 AMG prototype?
Thank you to Gorden Wagener and Mercedes-Benz for the opportunity!