At the Essen Motor Show 2015, Dortmund-based carbon fiber specialist Carbonfiber Dynamics showcased a BMW M4 fitted with a body-kit designed by the Japanese BMW specialist, 3DDesign.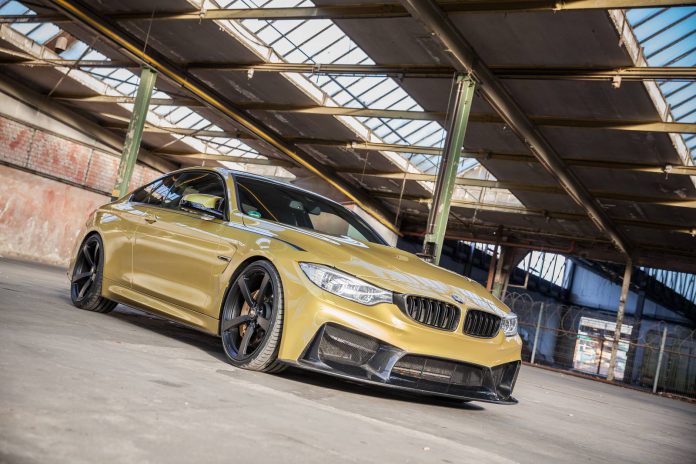 Apart from the the front and rear apron being partially painted, Carbonfiber Dynamics claims that the body-kit is entirely made out of carbon-fiber. At the front, there are large air intakes and a restyled front splitter, accompanied by a spoiler and a very aggressive diffuser at the rear. The rims and exhaust system are also from 3DDesign. The new parts gel admirably well with the Austin Yellow exterior paint of the M4.
That said, there are no mechanical changes to the M4. This means that under the hood, there's a 3.0-liter twin-turbocharged inline-six engine capable of 425 hp and 550 Nm of torque. The vehicle can sprint from 0 to 100 km/h in just 4.1 seconds.
3DDesign is distributing its products in Europe through Carbonfiber Dynamics and is looking to increase its presence in the continent. For more on the Essen Motor Show 2015, click here.