ABT has announced its tuning program for the already quick Audi RS Q3 high-performance crossover, boosting the power output of the vehicle's 2.5-liter turbocharged five-cylinder engine beyond 400 horsepower.
Thanks to a new ABT engine control unit and software, which is backed by an "extensive" warranty, the 340 horsepower RS Q3 is up 70 horsepower and 59 lb-ft of torque. The performance boost is then complimented with available height-adjustable suspension kit, 4×15 or 4x25mm wheelspacers, 21-inch ABT wheels and a rear skirt. A stainless-steel muffler system, ABT Sportsline decals and ABT mirror caps are also offered.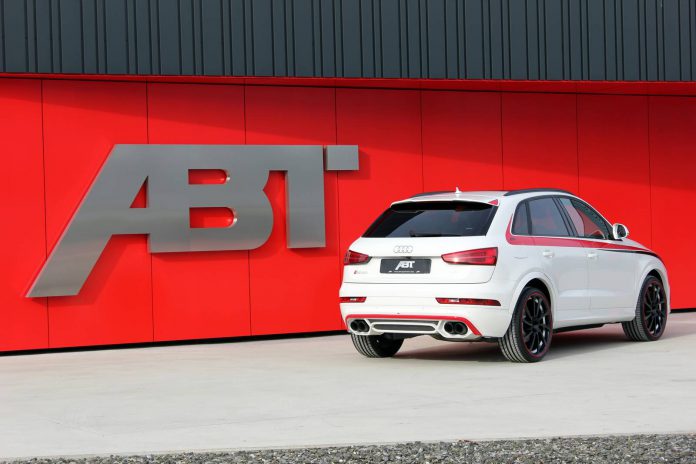 With a 0-60 mph time of 4.8-seconds and electronically-limited top speed of 155 mph, the RS Q3 is one of the fastest vehicles in its segment. ABT Sportsline has proved there's plenty of room for improvement with their slight modifications, and we get the feeling the aftermarket is just getting started with the recently updated compact crossover.