Concluding earlier in the month, SEMA 2015 proved to be an absolute storner. Throughout the event, a selection of the world's leading tuning companies and manufacturers displayed their latest and most impressive creations. Undeniably one of the showstoppers was Vorsteiner with the firm displaying cars both inside and outside the convention centre.
At SEMA 2015, Vorsteiner lifted the veil on the brand new Lamborghini Huracan Novara. The car is arguably the most aggressive and bold package offered by Vorsteiner for the Huracan and at SEMA, was displayed on a matte purple example of the Italian supercar.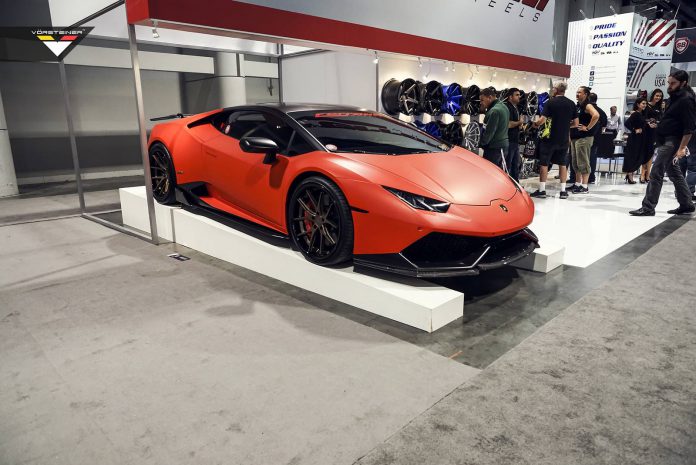 At the front, the Vorsteiner Novara Lamborghini Huracan includes a completely overhauled fascia alongside a carbon fibre front splitter. Additionally, the car includes carbon fibre ventilated front fenders similar to those from the current Porsche 911 GT3 RS.
Elsewhere, the Vorsteiner Novara Huracan includes carbon fibre side skirts which efficiently direct the air to the rear of the Italian supercar to ensure optimum stability at high speeds.  There is a bold rear diffuser and rear wing as well as brand new V-FF 105 flow forged wheels.
Also during the show, Vorsteiner showed off its latest tuning package for the 991-generation 911 dubbed the V-RT.
While these models certainly attracted the crowds, SEMA 2015 was also important for Vorsteiner as it saw the debut of the new V-FF 105 and 106 wheels in the Flow Forged series.