Chances are that if you haven't heard of the Specialty Equipment Market Association (SEMA) show which takes place in Las Vegas every year, you haven't much interest in the world of aftermarket tuning. The biggest event of its kind, SEMA brings together 6,383 companies from all over the world to showcase the latest developments in the aftermarket world.
As you would expect, it attract some pretty interesting projects from niche operations as well as a few new releases from mainstream manufacturers. We thought we might bring you a cross section of the best SEMA 2018 cars we have seen. Our top 10 is in no particular order!
1. Hennessey VelociRaptor V8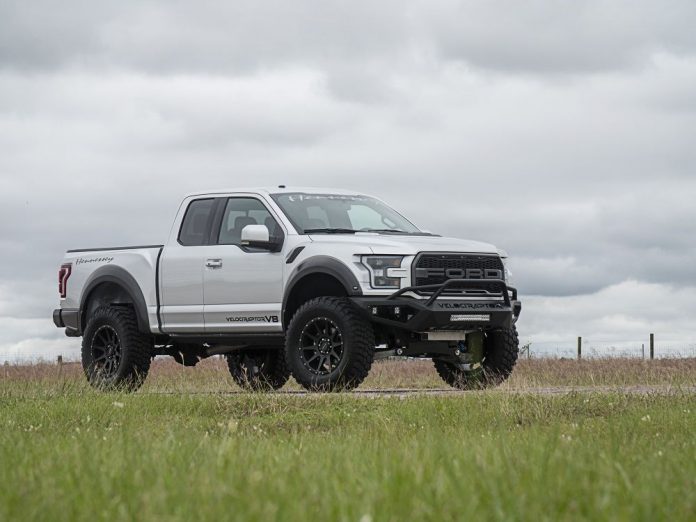 Hennessey are one of the largest aftermarket tuners in the US. They focus mainly on US muscle, in recent years, the Ford F150 Raptor has been one of its most popular products. Hennessey used SEMA 2018 to take the covers off of its latest project. It has transplanted a 758 hp, supercharged, Ford 5.0 litre V8 engine into the space that was previously occupied by the 450 hp twin turbo V6 EcoBoost engine. Hennessey has capacity for just 100 of these conversions with a price of $147,950.
2. Ford GT Carbon Series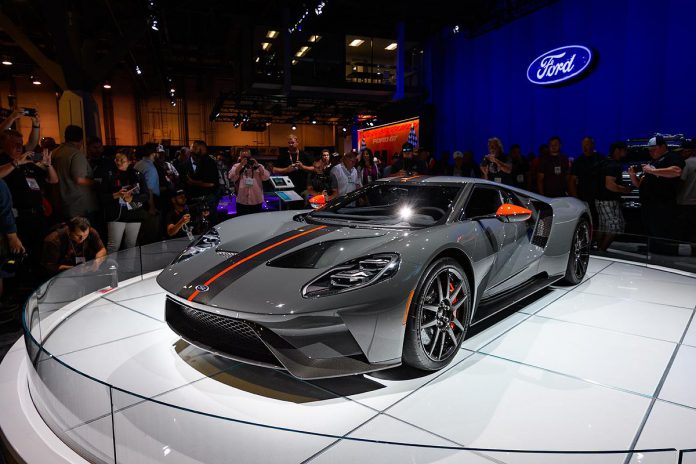 Keeping things interesting from the OEM side of things, Ford released a new Ford GT Carbon Series option at SEMA 2018. The specification adds a raft of carbon fibre options, including carbon fibre wheels. Shedding 18 kg in the process through exposed carbon fibre stripes running down the centre, A-pillars and lower body panels.
3. ABT Audi RS5-R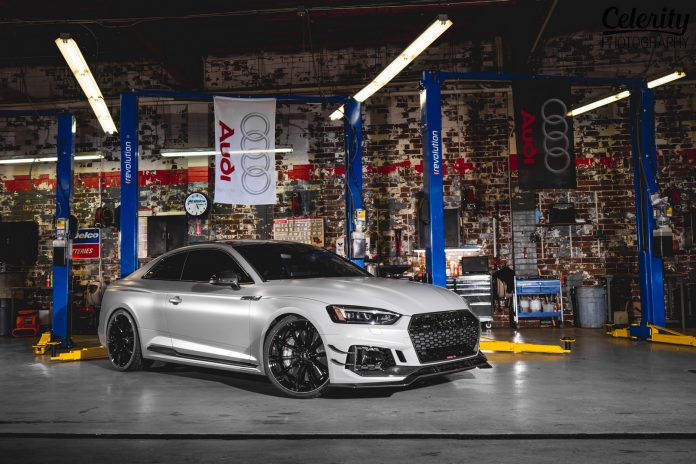 ABT have cars on the show floor at SEMA 2018 too. The German tuning company are obviously looking to expand into the US market. What better way to do so than to showcase a project based on an Audi RS model! Just 50 will be produced with carbon fibre exterior parts including a new front lip, flics, side skirt and rear spoiler lip. The engine sees power increases up to 510 hp and 680 Nm of torque.
4. Liberty Walk Lamborghini Aventador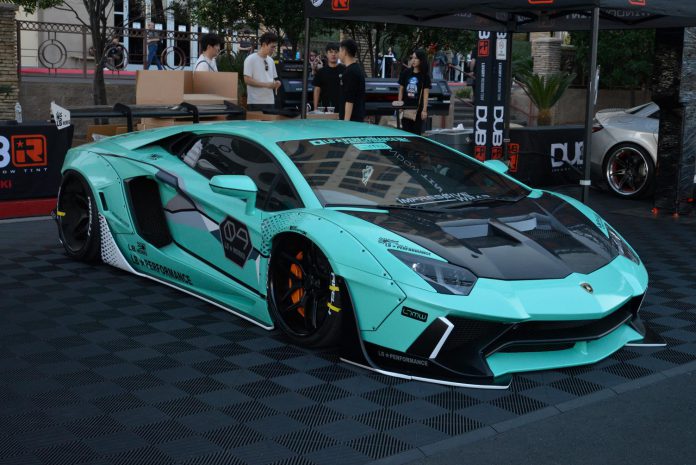 Liberty Walk have added to one of their Lamborghini projects at this years SEMA show. The car in question is the first LB Works Lamborghini Aventador Limtied Edition with second generation front bumper, third generation front diffuser, rear diffuser and rear sing together with a new bonnet hood and bolt on wheel arches. It costs a staggering $59,400 for this conversion, big money in the aftermarket world!
5. Button Built Ferrari 328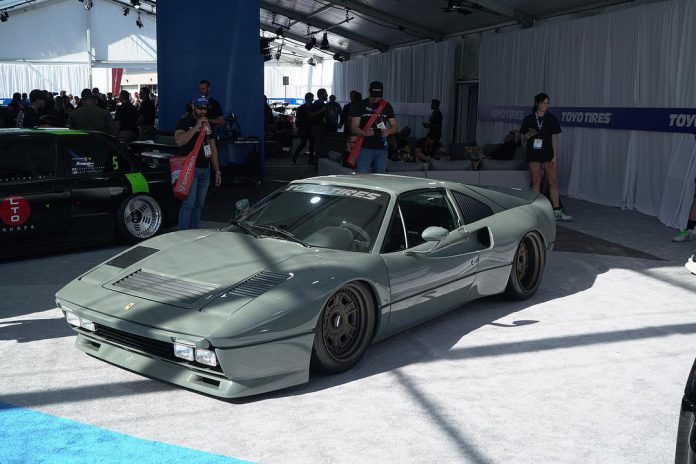 Another odd project car makes our list, the Button Built Ferrari 328. The owner, Mitch Button, has created this butchered Ferrari using the mirrors from a 458 GT3 car, the fog lamps from a Ferrari 288 GTO and a Grigio Media Ferrari paint. The bodywork is a carbon-Kevlar construction with an integrated ducktail. It is slammed to the ground with AccuAir e-Level air suspension with a set of Rotiform DNO wheels finishing the retro look. It certainly won't win any concours points, but it looks incredible.
Photo: Rotiform
6. Liberty Walk BMW i8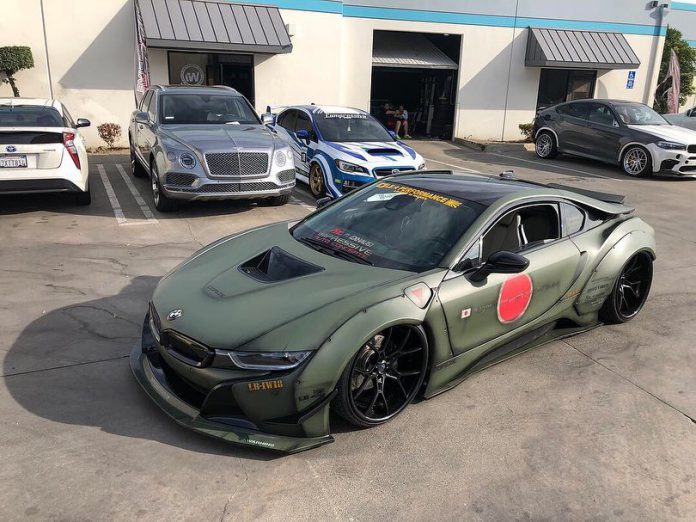 Liberty Walk's second offering from our list is based on the BMW i8. It was announced fairly recently. This particular example gets the most extreme options, a full bodykit complete with bolt on fenders and a small rear wing.
Photo: Impressive Wrap
7. Speedkore Full Carbon Dodge Demon Twin Turbo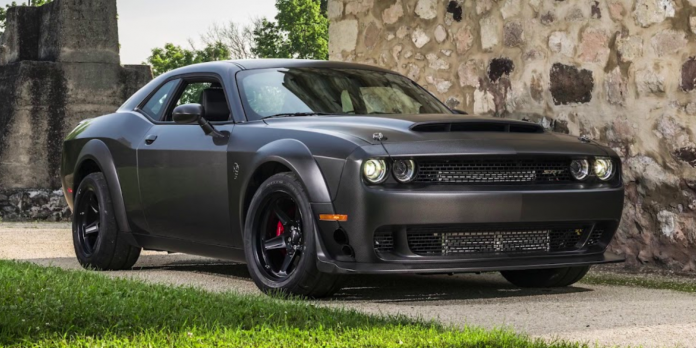 Speedkore have some very interesting, high quality projects on display. One of the most exciting is this full carbon fibre Dodge Demon. While the bodywork is impressive, it is the performance which really sets this project appart. From the same supercharged 6.2-liter Hemi V8 engine as the standard model, Speedkore have managed to wring out 1,200 hp at the crank, 980 hp to the ground. The supercharger is larger with upgraded throttle bodies and a new cold air intake.
8. Mercedes-Benz 300SL Gullwing Restored by Kindig It Designs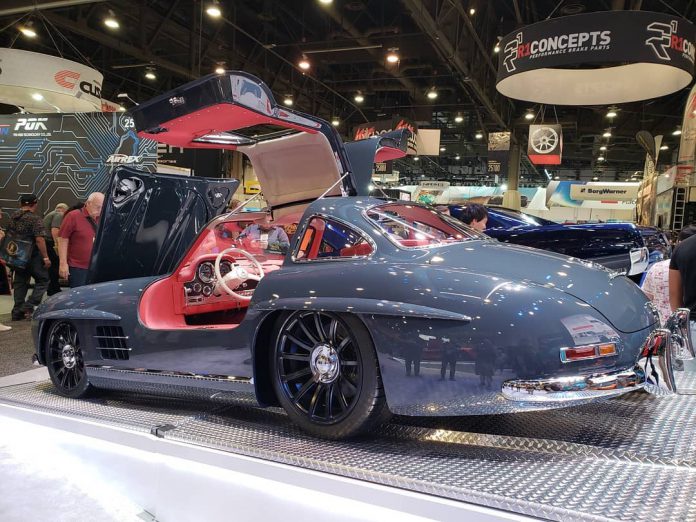 Another interesting project comes in the form of this Mercedes-Benz 300SL Gullwing, by Kindig It Designs. We have seen 300SL resto mods before, usually based on the chassis of something more generic. This car is a complete custom fabrication we believe although there is no official information. We think the chassis was built by Fast Track IRS with power coming from an American V8.
Photo by Jeff Evans
9. Audi R8 LMS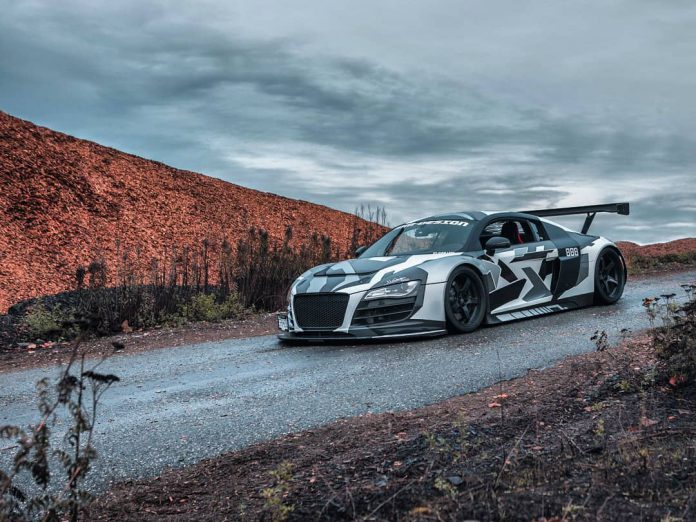 At SEMA 2018 you also find this Audi R8 V8 fitted with the LMS bodykit, albeit this time road legal. The LMS is the official racing version of the R8, traditionally racing cars have inspired road going models especially in the tuning scenes. This is one of them.
Photo: R8.LMS
10. Unplugged Performance Tesla Model S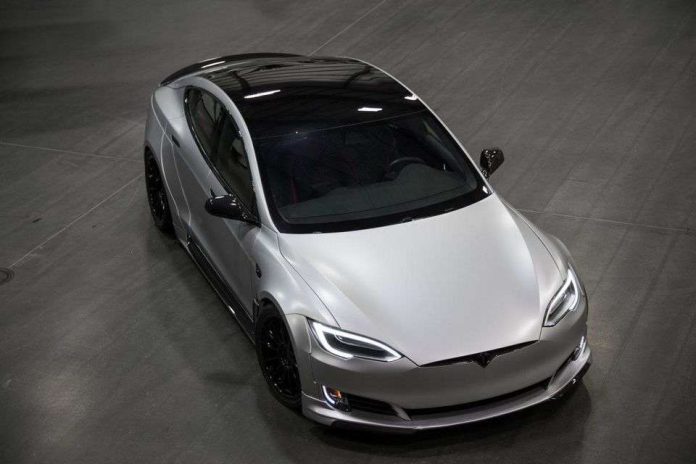 Our final entry is a bit left field. Tuning companies have been reluctant to touch Tesla, most likely due to the high tech underpinnings and a fear of upsetting the dynamics of these. Unplugged Performance have a Tesla Model S on display at SEMA 2018, built on the P100D. The S-APEX body conversion consists of 19 pieces of carbon fibre and increases width by forty millimetres. Unplugged Performance UP-03 Carbon Fiber wheels save 50% over the standard models!