Not satisfied with having the world's fastest production car (unofficial), Texas-based tuner Hennessey Performance has just unveiled its 2016-spec Venom GT with even more power and performance. The car will be unveiled at next week's SEMA show in Las Vegas.
Powering the 2016 Hennessey Venom GT is a twin-turbocharged 7.0-litre V8 engine delivering an insane 1451 hp. That is 207 hp more than the already astounding 2014 and 2015 Venom GT and has been achieved thanks to the engine's optimisation to run E85 Flexfuel. This has also meant boost pressure can be reliably increased from 19 psi to 26 psi.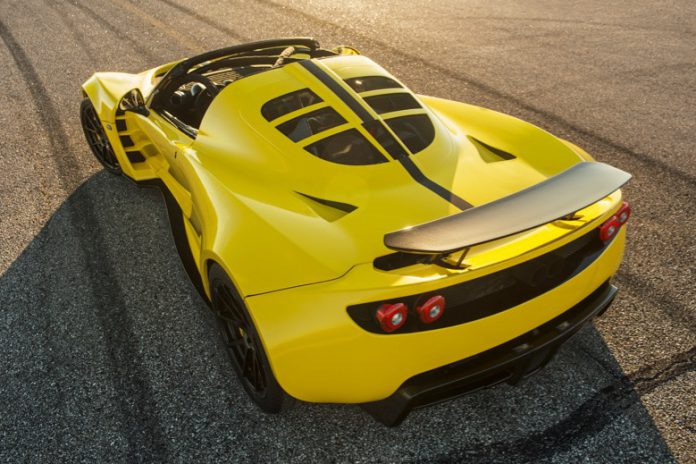 All of that insane power is sent through the rear wheels via a six-speed manual transmission. Despite the lack of all-wheel drive or a dual-clutch gearbox, Hennessey claims that the 2016 Venom will still rocket to 96 km/h (60 mph) in a mere 2.4 seconds, 160 km/h in 4.4 seconds and 320 km/h in 12.8 seconds. Additionally, the 2016 Hennessey Venom can set a 9.4 second quarter mile at 268 km/h, beating the current production car record of 9.7 seconds held by the Ferrari LaFerrari. The theoretical top speed sits at over 450 km/h.
Production of the new Venom GT will be extremely limited as the company is focusing heavily on the car's successor, the Venom F5. The F5 will utilise a completely upgraded body first previewed in 2014. It should be capable of reaching more than 466 km/h (290 mph).