The 1000 hp custom Audi RS6 DTM formerly owned by skier and Gumball Rally superstar Jon Olsson was recently stolen and torched in Amsterdam.
Not too long ago, Olsson parted ways with his bespoke RS6 DTM after having it extensively modified and inspired by DTM racing cars. It is reported that during the week, the RS6 DTM was stolen from its present owner at a petrol station while the car was taking part in a video shoot through the Peit Hein tunnel.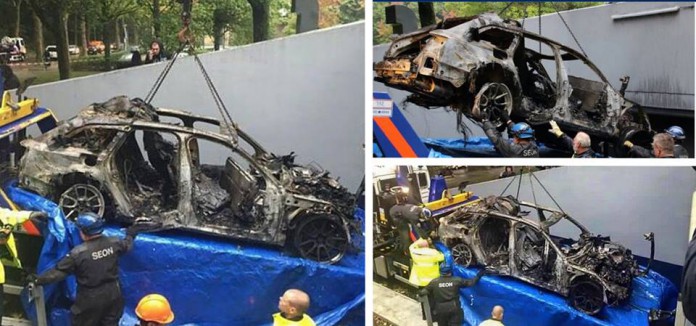 Two armed robbers are said to have stolen the RS6 DTM while also firing multiple shots during the theft. For unknown reasons, the assailants set fire to the German performance estate soon after the theft with nothing but the car's burnt out shell and frame left after the inferno.
Local authorities are currently investigating and calling for witnesses.
The car itself was designed with former Koenigsegg chief engineering Leif Tufvesson and built by Stertman Motorsport. It included new 18 karat gold anodised turbochargers lifting power from the standard 560 hp mark to around 1000 hp on race fuel. It was also fitted with a bespoke bodykit and a set of ADV.1 wheels.