The Ultracar Sports Club may have only been recently launched but it has already made a name for itself as having some of the world's most expensive, rarest and fastest supercars and hypercars in its midsts. Most recently, the club held a track day at Misano Circuit and the cars which turned out really have to be seen to be believed.
For starters, there was a bright red Lamborghini Veneno Roadster, one of just nine customer examples ever produced and despite being valued at well over $4 million, it did actually hit the track and wasn't just on static display.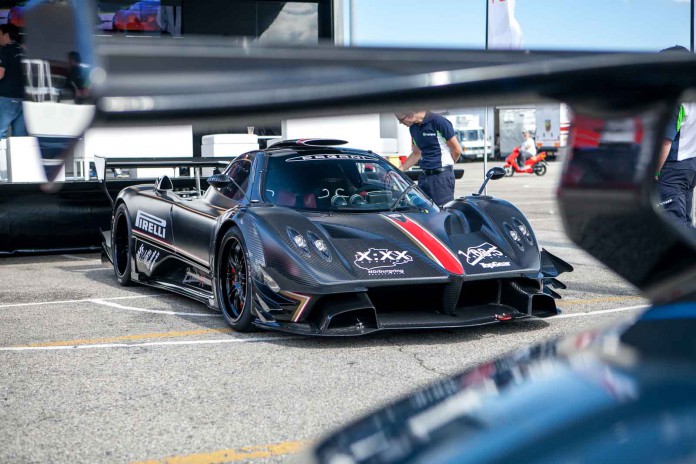 Sitting alongside the Veneno Roadster was a Ferrari 599XX complete with the Evoluzione upgrades which includes a towering rear wing. Parked alongside the 599XX was a Pagani Zonda R Revolucion, one of the most hardcore and fastest track-only vehicles available to customers anywhere in the world.
Sticking with the track car theme was an Aston Martin Vulcan. Seemingly the same example which the British marque brought to the Goodwood Festival of Speed 2015 in June, the Vulcan arguably stole the show. It also happens to be powered by a 7.0-litre naturally-aspirated V12 engine believed to be the most powerful all motor car engine currently in production. Completing the line-up was a Pagani Huayra.