Excluding the Mercedes-Benz SL65 AMG BS and the SLS AMG BS, the Mercedes-Benz C63 AMG and CLK63 AMG Black Series models are arguably the most hardcore and brash production cars produced by the German marque.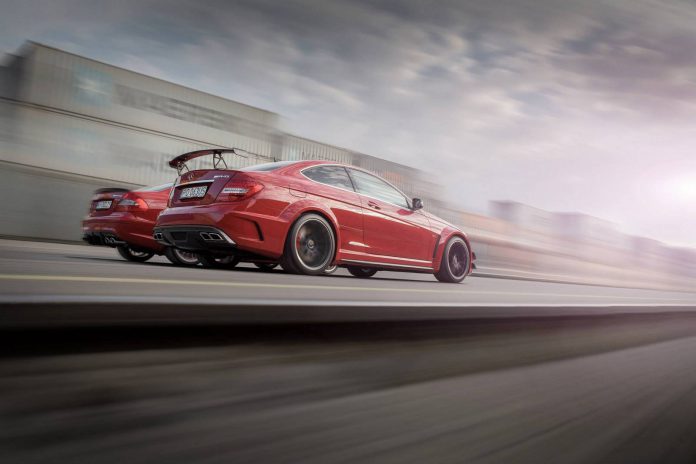 Both of these European muscle cars are quite rare and hard to spot. With that being said, Bambot & Nasierowski recently had the opportunity to snap some awesome pictures of the two cars posing alongside each other. Making the photoshoot all the more special is the fact that both Black Series cars are painted red and feature a range of carbon fibre parts.
Powering the Mercedes-Benz CLK63 AMG Black Series is a 6.2-litre naturally-aspirated V8 engine delivering 507 hp and 465 lb-ft of torque. Power is then funnelled to the rear wheels through a 7-speed automatic transmission. By comparison, the C63 AMG Black Series makes do with 510 hp and 457 lb-ft of torque.