Two special 1985 Porsche 911 Turbo SE Flatnoses are being auctioned by Silverstone Auctions at the company's sale on October 25.
These particular 911 Turbo SE Flatnoses are the first and the last of the 50 examples produced for the British market. The flatnose cost double that of a standard Porsche 930-generation 911 at the time of its introduction and both the models in question are speculated to sell for between 150,000 and 170,000 euros.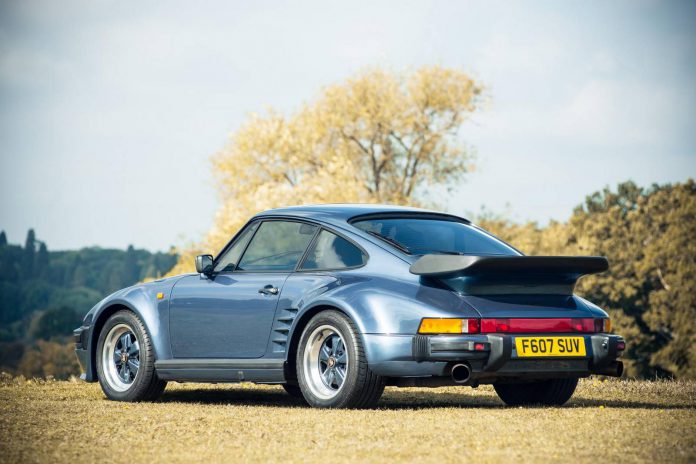 The first of the duo was primarily used as a press car and appeared in numerous magazines. It is painted in Silver Metallic and includes the rare red Recaro racing seats as well as a number of engine upgrades resulting in 330 hp rather than the standard 300 hp. The first 911 Turbo SE Flatnose also includes a custom front spoiler and new oil cooler.
As for the last factory production 911 Turbo SE Flatnose produced, it too is tipped to sell for between 150,000 and 170,000 pounds and has covered 32,500 euros. It also includes the 330 hp engine upgrade as well as a limited-slip differential, five-speed manual transmission and heated front seats. It was previously owned by Ruf and now delivers 450 hp.
Discussing the cars, Silverstone Auctions said "The condition and provenance of these cars is testament to our unique relationship with Porsche Club GB are able to produce and an insight into the quality of cars that will enter this month's sale."