Taking place on the first Saturday of every month, the Lamborghini Newport Beach Supercar Show consistently proves itself as one of the best local auto events in the United States. At the September event, the finest cars from Southern California turned out in their droves and had the heads of fans spinning.
Certainly one of the highlights of the Supercar Show was a Porsche 918 Spyder Weissach complete with a white and red livery. A truly bespoke purple McLaren 570S from McLaren Special Operations was also displayed for all to enjoy and thanks to its unique paint scheme and host of carbon fibre parts, it really dropped jaws.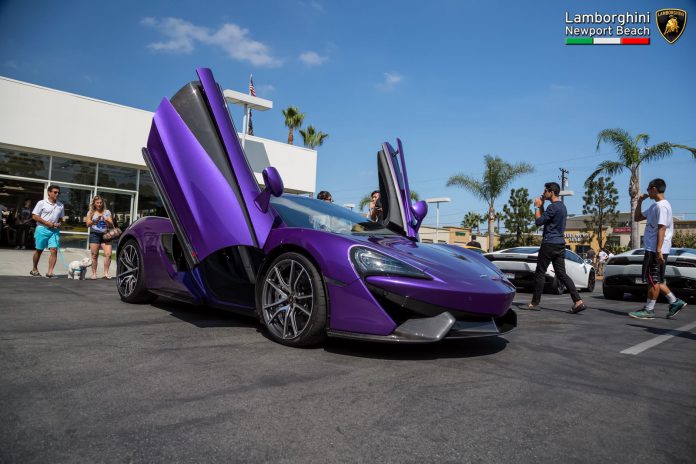 The recognisable 2016 Porsche 911 GT3 RS with classic HRE wheels was also at the Lamborghini Newport Beach Supercar Show as were a handful of McLaren models and Ferraris. As the event is held by a Lamborghini dealership, models from the Italian automaker were also displayed.
Amongst the Lamborghini highlights were a Vorsteiner Huracan, matte black Aventador Roadster and a bright blue Aventador coupe with black wheels.