A stunning 2014 Porsche 918 Spyder painted in Platinum Silver is currently up for sale in Switzerland thanks to Sahli & Frei AG.
This particular example of the German hybrid hypercar has travelled just 890 km and posing under the dealership's showroom lights, it looks absolutely amazing. Thanks to the simple silver finish, it will appeal to lots of prospective 918 owners looking for a sophisticated and refined example of the performance car.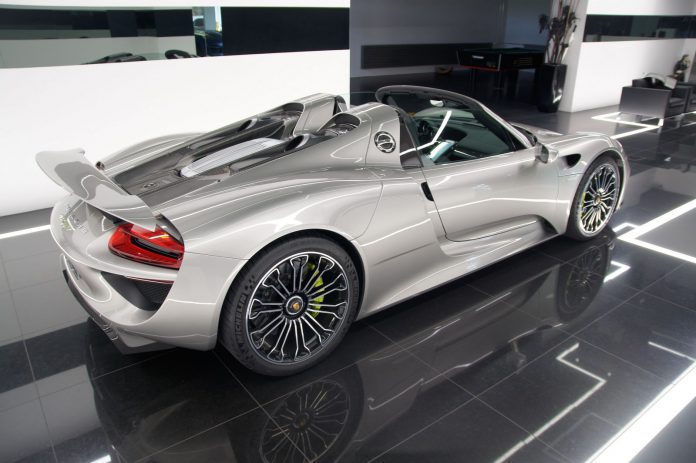 Alongside the silver paint, it includes the 918 Concept-inspired wheels as well as bright green badges and brake calipers. Inside, black leather adorns the seats, dashboard and steering wheel while a range of exposed carbon fibre parts also catch the eye.