With 340 hp on tap when it leaves the factory, the previous-generation Audi RS3 is certainly no slouch. The crew at tuning company Fostla.de however, haven't let than figure intimidate them and decided to unveil an extensively modified RS3 with significantly more power as well as a host of visual changes.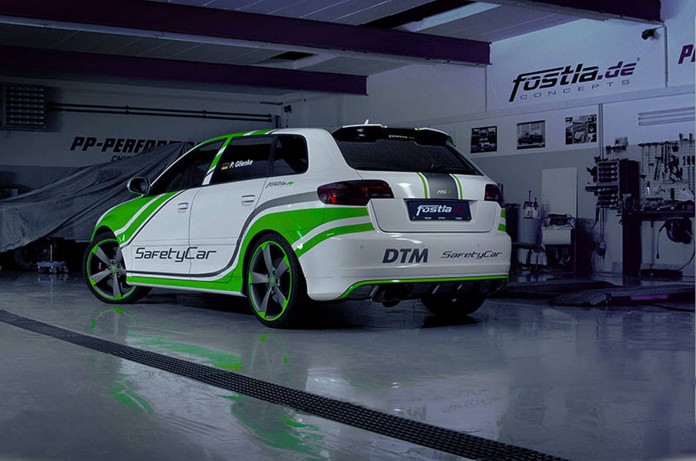 For starters, the tuner has employed a PP-Performance stage 3 package which involves a chip tune. This simple tune helps to dramatically increase power to 450 hp with torque rising from 450 Nm through to 600 Nm. Consequently, Fostla.de claims that its upgraded RS3 can accelerate to 100 km/h in fewer than four seconds and won't stop accelerating until an impressive 310 km/h. Alongside the tune, the PP-Performance package includes the installation of a new charge air cooler, downpipe, Milltek sports exhaust system and BMC racing filter.
From a visual standpoint, the potent German hot hatch has been outfitted with a wrap combining lime green, white and grey. One of the most intriguing elements is the lime green quattro badge in the front grille. Final tweaks include wrapped wheels, heavily tinted windows as well as smoked taillights.