This year's IAA Frankfurt Motor Show has proven particularly important for Porsche with the global debut's of the Porsche Mission-E Concept and the facelifted 2016 Porsche 911 Carrera and Carrera S models.
The Mission-E was certainly the most head-turning Porsche revealed at the show. A fully electric sedan with a sleek design, it is believed that the Mission-E Concept previews a potential Porsche rival to the Tesla Model S. The Porsche Mission E can be charged with enough energy for around 400 km more driving range in about fifteen minutes. It uses an 800-volt technology, double that of today's electric vehicles. It can be charged via a port integrated into the front left wing or induction charged through a coil embedded into your garage floor. It features over 600 hp as well as an impressive 500 km driving range.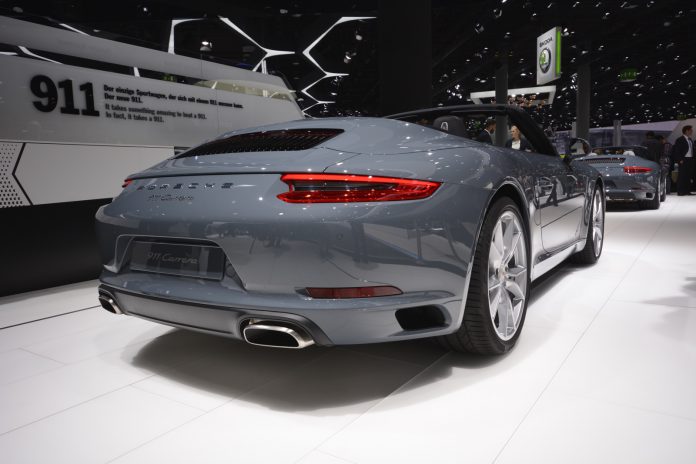 As for the facelifted Porsche 911, it has received a number of visual modifications and more importantly, a brand new 3.0-litre twin-turbo six-cylinder engine. In the entry-level 911 Carrera, that powertrain produces 370 hp and 331 lb-ft of torque. By comparison, a tweaked version of the same engine delivers 420 hp and 368 lb-ft of torque.
Visually, the facelifted 911 is distinguishable from the current car on a number of fronts. For starters, the headlights have been modified while slimmer LED daytime running lights are also featured. Elsewhere on the 911 Carrera models there are new taillights, modified tailpipes, different wheels, new door handles as well as a new engine cover with vertical louvers.