A $50 million limestone mansion in New York City has just hit the market. Located on 7 East 76th Street, this property is dubbed the Clarence Whitman Mansion and was built in 1898. With a spectacular Italian-inspired facade, it is a real gem of a property.
The house is just 24.5 feet wide but it makes up for the lack of width in its height. As a matter of fact, the 14,000 square feet of living space is spread across six floors including the English basement. All of these floors are serviced by a private elevator.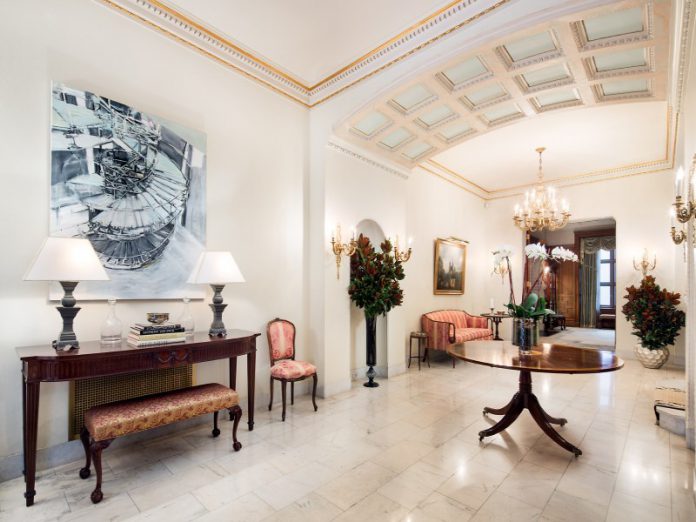 Certainly one of the big selling points of the mansion are the massive 12 foot ceilings found in the entrance gallery and dining room. What's more, there are 13 foot ceilings in the parlour floor. Found throughout the house are nine bedrooms and five bathrooms. There is also a small powder room and two individual water closets.
Other important elements of the mansion are two en-suite staff rooms as well as a large private library, solarium, fully-equipped gym and a hidden card room.