The 2016 Alfa Romeo Giulia QV has just been unveiled in the flesh at the ongoing IAA Frankfurt Motor Show 2015. This range-topping model rivals the BMW M3 and potent Mercedes-AMG C63 S.
Powering the Giulia QV is a Ferrari-developed 2.9-litre twin-turbocharged V6 engine delivering a total of 503 hp, exactly the same as the C63 S. Thanks to this power, the Italian sedan accelerates to 100 km/h in just 3.9 seconds and thanks to the lightweight body of the Giulia QV, the car produces a power-to-weight ratio of 3 kg per hp.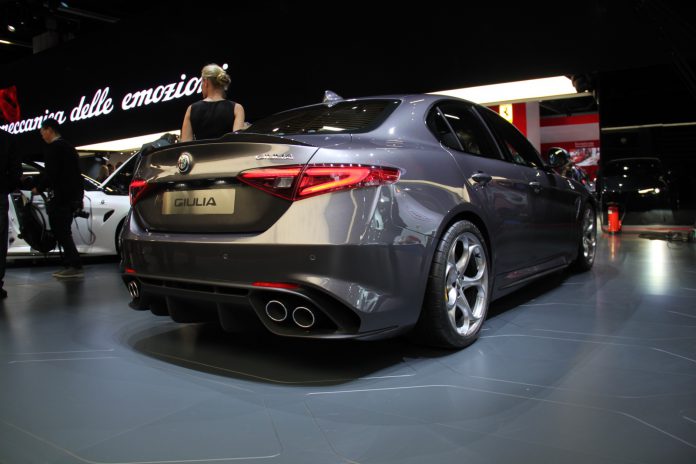 To connect the wheels to the car, Alfa Romeo have opted for a sophisticated "Alfalink" multilink suspension. The rear axle gets a new, double-wishbone set up. Electronically-controlled adaptive dampers offer a variety of different steering and suspension feel. The Alfa Romeo Giulia QV will ship with rear-wheel drive as standard but an all-wheel drive system will be available as an option.
Alongside Alfa Romeo's heavy focus on the powertrain of the Giulia QV, it also wanted to ensure that the brand new model weighed as little as possible. With that in mind, a number of components have been made in carbon fibre particularly the bonnet, roof, seat frames and propellor shaft. Elsewhere, aluminium has been used to create the doors, wings as well as large portions of the suspension and engines.
For more about the Alfa Romeo Giulia QV, check out our previous post. For more from the IAA Frankfurt Motor Show 2015, see our dedicated news channel.