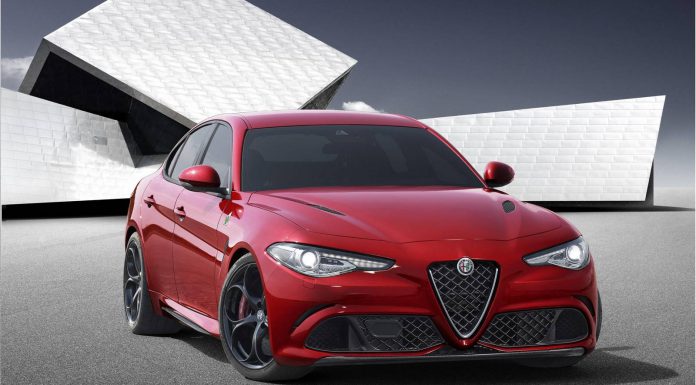 The long-awaited Alfa Romeo Giulia has today been unveiled on the company's 105th anniversary. The official unveil took place at the Italian company's museum, "La macchina del tempo" in Arese, Italy. The Giulia marks Alfa Romeo's return to the four-door marked following the Alfa Romeo 159 which was discontinued in 2011.
The Alfa Romeo Giulia is far from your normal four-door sedan. It has been developed by the Italian brand's best engineers, designers and stylists. It uses the best powertrains, technology and chassis solutions. Above all, it has all the passion and flair you would expect of a new Alfa Romeo!
Simple, natural lines blend with short overhangs, a long bonnet and muscular arches. The Giulia features an unusually long wheelbase to maximise comfort and stability. The legendary trefoil nose is present and features a new Alfa Romeo logo, designed by Robilant Associati.
The Alfa Romeo Giulia has a perfect 50:50 weight distribution. The platform is all-new and rear wheel drive, although all wheel drive options will be available. It gets torque vectoring, integrated brake system and an active aero splitter too.
Under the bonnet, a range of engines will be offered. The first example will be the top-of-the-range Quadrifoglio Verde version in the above photos. The flagship V6 turbo petrol powerplant has been tuned by Ferrari engineers, delivering an impressive 510hp. The Giulia Quadrifoglio Verde manages 0 to 62mph in just 3.9 seconds. It is an aluminium unit, as are the rest of the petrol and diesel units. Power to weight is just 3kg per hp.
To connect the wheels to the car, Alfa Romeo have opted for a sophisticated "Alfalink" multilink suspension. The rear axle gets a new, double-wishbone set up. Electronically-controlled adaptive dampers offer a variety of different steering and suspension feel. The new Alfa DNA system allows selections of: Dynamic, Natural, Advanced Efficient (a new energy-efficiency mode introduced on the Giulia) and Racing mode for high performance versions.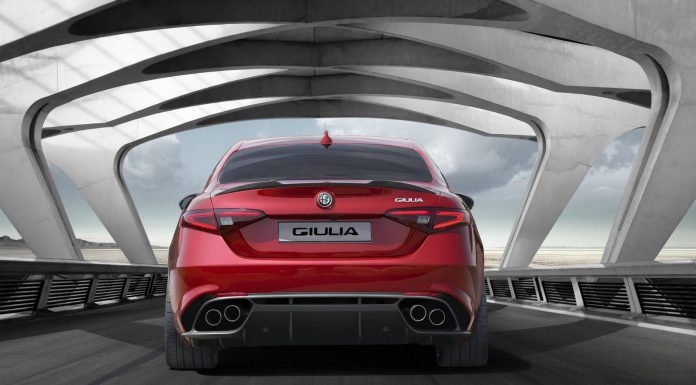 Carbon fibre is used for the propeller shaft, bonnet, roof and seat frames, while aluminium was selected for the engine, suspension, wings and doors. The rear cross-member is made of aluminium composite and plastic and the braking system uses aluminium calipers and carbon ceramic discs.
Inside, the design is thoroughly modern with the main controls grouped together on the small steering wheel. Two simple, user-friendly knobs are used to adjust the Alfa DNA selector and the infotainment system. Premium materials, including carbon fibre and real wood.
No word on availability yet, or on the lower models in the range. We will keep you updated as and when we hear anything though!