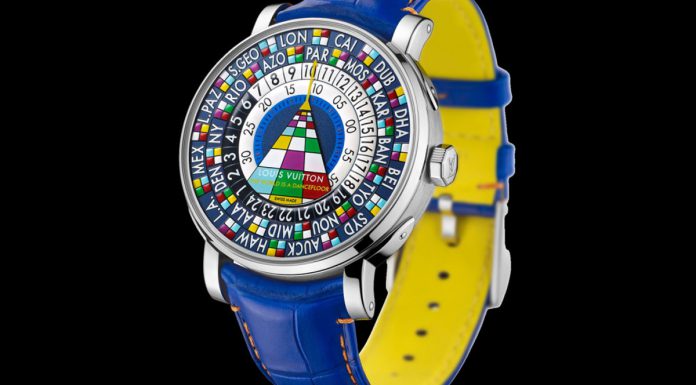 The following watch, dubbed the Louis Vuitton Escale Worldtime 'The World is a Dancefloor' is certainly the brightest watch ever created. It is a strict one off and will be auctioned during the Only Watch charity auction on November 7 with all funds going towards research into Duchenne muscular dystrophy.
The watch itself is encased in white gold and features a plethora of hand-painted coloured squares across the dial. It also displays the times for 24 different counties and cities across the psychedelic dial also made up of a selection of circles which juxtapose the square elements.
The back of the watch features engraving reading 'No. 1/1' as well as 'Only Watch 2015' to signify its exclusivity. When sold, it will come in a custom-designed Louis Vuitton box.