Named after the world's toughest racetrack, the Nordschleife 20832 Super Plus watch has just been introduced. The watch is reportedly the world's largest wristwatch with a face that has a 65 mm diametre, exactly the same size as a tennis ball.
The watch itself utilises Swizz quartz movement to ensure complete accuracy in time keeping and is paired with a gloss black face complete with white numbers and some racing car flair. The Nordschleife 20832 then adopts a stainless steel case with a black leather watchband adorned with a stainless steel clasp.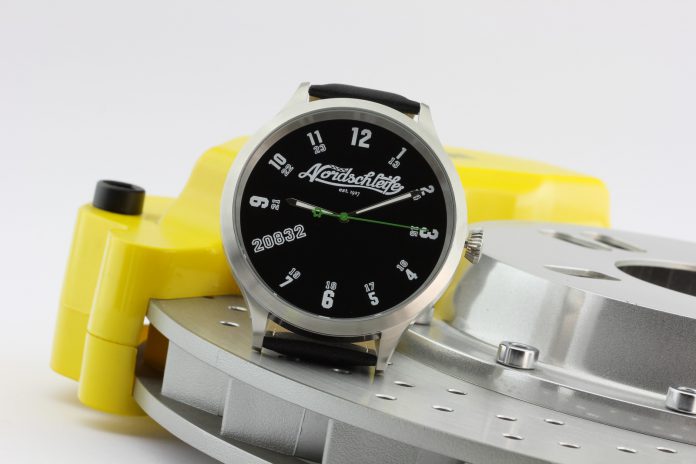 Also found on the face is the word Nordschleife and just below it is a logo reading '1927' commemorating the year the Nurburgring was born. In place of the number '8' on the face is '20832' which represents the length, in metres, of the famed German circuit with the green second hand making reference to the track's nickname 'Green Hell'.
The Nordschleife 20832 Super Plus watch will be produced in limited numbers and costs 169 euros.