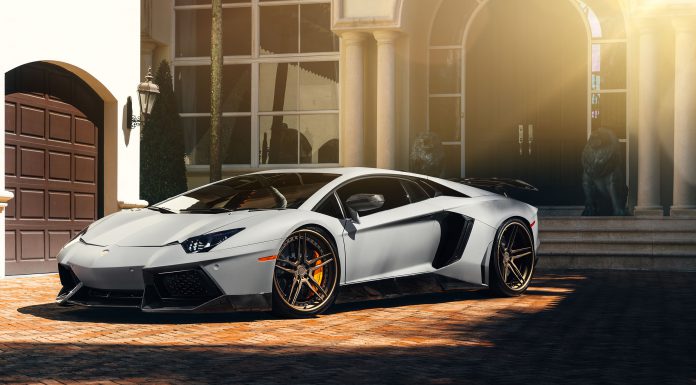 ADV.1 Wheels has just completed work on one of its most impressive projects to date.
The famed American aftermarket wheel manufacturer recently had the opportunity to install a set of ADV05 Track Spec CS wheels onto a Lamborghini Aventador. This isn't an ordinary Aventador however.
In fact, it has been installed with a complete bodykit from Novitec Torado. Consequently, it includes a bespoke front bumper and splitter package, a new bonnet, custom side skirts, a modified rear bumper/diffuser as well as a towering rear wing.
As for the wheels, they feature exposed hardware as well as matte bronze spokes. They then measure 21×9.5 at the front and 22×12.5 at the rear. Completing the Italian supercar's transformation is a matte grey vinyl wrap.