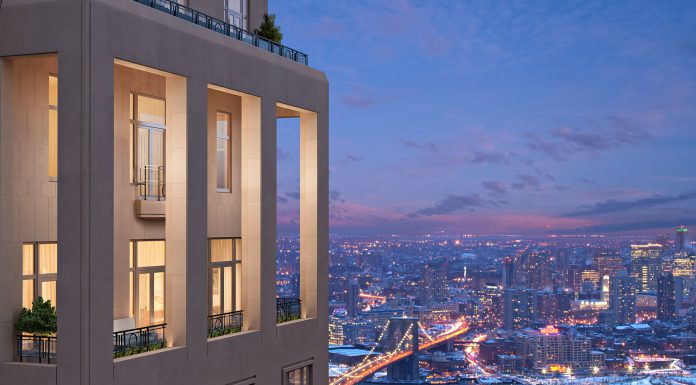 A new billion-dollar apartment building with 82 levels is currently in the works for New York City. Penned by Robert A.M. Stern Architects and located on 30 Park Place, the property is shaping up to feature some of the city's finest apartments. Presented in these realistic renderings, it looks exceptional.
All told, the building will measure 926 feet with Four Seasons Private Residences New York Downtown set to occupy over half of the 82 levels. The rest of the levels will be residential with an array of differentially sized apartments.
Among them will be two main penthouses. While it remains unclear how much they will sell for, we do know that the building will include a two-story five bedroom apartment costing $29.5 million. It's therefore reasonable to assume that the penthouses will be even more costly.
Certainly one of the most incredible parts of the building will be the massive communal gym with ceiling-high windows providing unimpeded views of the New York City skyline.