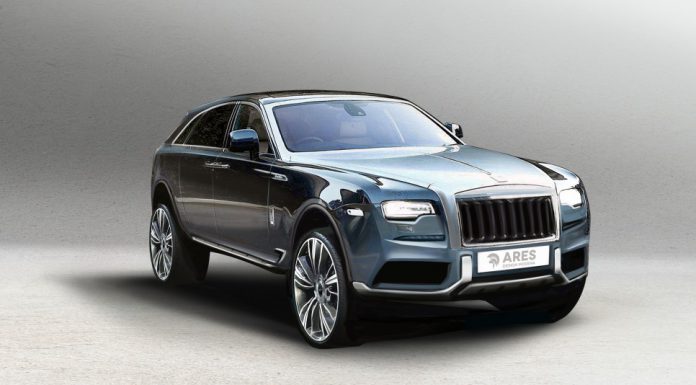 It is no secret that Rolls-Royce is working on an ultra-luxurious SUV. As a matter of fact, it has confirmed that the car has already been given the green light for production and it is currently known as 'Cullinan'. Now we have a few cool renderings depicting how the Rolls SUV could look.
Of course, the only prototypes spied thus far have been disguised as the Phantom therefore giving us no real idea of how the SUV will look. Nevertheless, the crew at Ares Design have released these renderings of the car and we certainly wouldn't be surprised if the finished product did resemble the car pictured here.
With that being said, the ride height looks a little too high while the tyres are ludicrously low profile and the wheel arch gaps are also unrealistic.
However the car looks, it is speculated that up to 1500 units could be sold annually around the world. To put that into comparison, Rolls-Royce managed to sell 4000 cars consisting of the Phantom, Ghost and Wraith last year so the SUV is pinned to become its most prolifically produced model.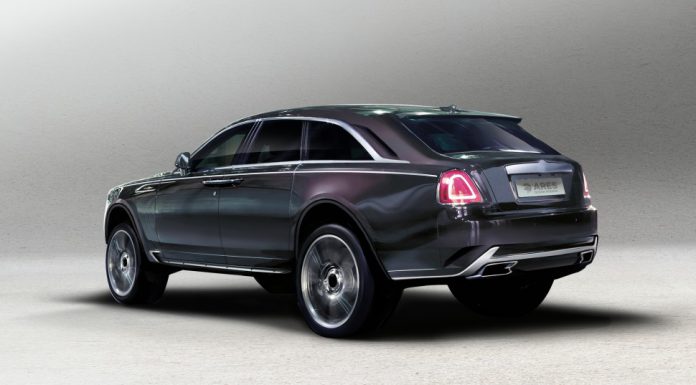 Underpinning the Rolls-Royce Cullinan will be an entirely new aluminium architecture. Of course, the car will also feature a completely bespoke suspension system and soon, prototypes are likely to be spied testing around the world.
[Via Luxury 4 Play]