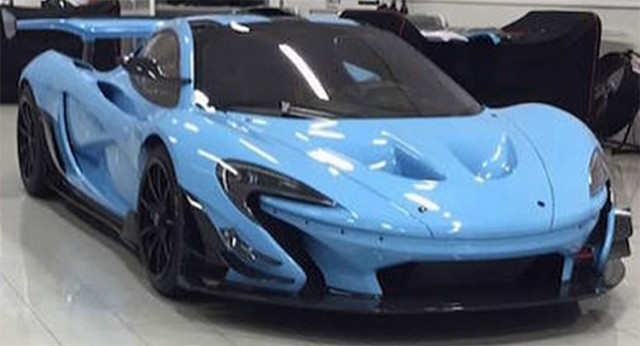 Not too long ago, British firm Lanzante revealed that it would soon begin offering road conversions for the McLaren P1 GTR. The program has been approved by McLaren itself and now an image appearing to show the very first road-legal P1 GTR has surfaced online.
The following picture was posted on Instagram but soon deleted. Thankfully, it had already been saved by then and provides us a clear look at this very bright P1 GTR. Most notably, it is painted in a very bright shade of blue but apart from that and the lack of a racing livery, it looks identical to the track-only P1 GTR. The only point of difference we can see is that it has a slightly higher ride height.
Lanzante has made a name for itself through its comprehensive work on customer McLaren F1 and F1 GTRs and will aim to maintain most of the elements which distinguish the P1 GTR from the 'standard' P1. For example, Lanzante's conversions for the McLaren P1 GTR will ensure that the car remains lighter and more powerful than the standard P1 while also maintaining the improved aerodynamics of the race car.
The P1 GTR utilises the same 3.8-litre twin-turbo V8 and electric motor as the road car but rather than 903 hp, it actually pumps out 986 hp.