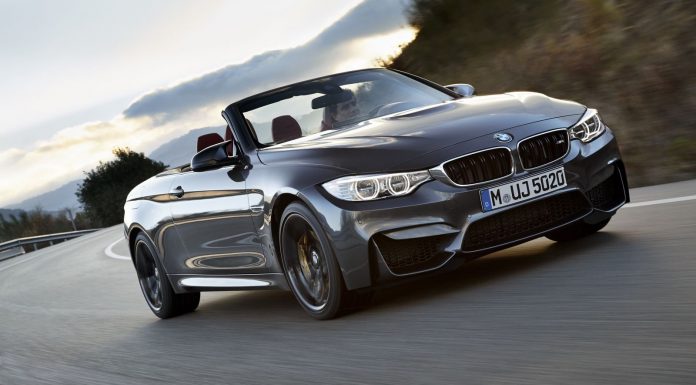 The next-generation BMW 4-Series Convertible may be over five years from debuting but it has already emerged that it could ditch the folding metal roof of the current car in favour of a lighter soft top.
The next-generation 4-Series is tipped to be dubbed the G23 generation and it is likely that BMW engineers have been prompted to implement a soft top to save some weight. After all, the BMW M4 Convertible weighs an incredible 240 kg more than the coupe due predominately to the folding hard top.
Another reason why a soft top could be favoured is that the folding metal roof takes up a lot of luggage space in the rear.
If a soft top is indeed adopted, it will hark back to decades gone by where BMW convertibles featured soft tops. As a matter of fact, the E93-generation BMW 3-Series Convertible only started using a folding hard top in early 2007 before being followed by the E89 Z4 Roadster also using a metal roof.
[Via BMW Blog]