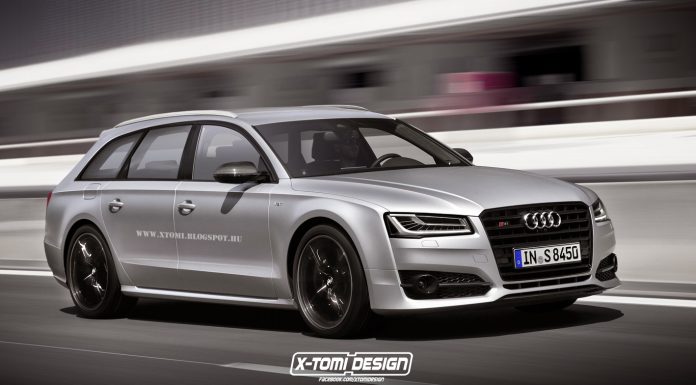 Not long after the Audi S8 Plus was revealed, the car has already been rendered in Avant guise. While there is virtually no chance of such a car coming to fruition, we must admit that it looks very good!
As for the recent-revealed sedan variant, power has been increased to a staggering 605 hp; enough for top speeds of up to 305 km/h (189.5 mph). The 4.0 TFSI V8 engine also produces a healthy 700 Nm (516.3 lb ft) of torque or 750 Nm (553.2 lb ft) in overboost mode. That's a gain of 85 hp over the standard model. The S8 Plus accelerates from 0 to 100 km/h (62.1 mph) in just 3.8 seconds. To achieve this, Audi engineers fitted a special ECU, modified exhaust valves and modified inner geometry for the turbocharger.
The power is converted to the road by an eight-speed tiptronic gearbox and Quattro drivetrain together with a sport differential. Adaptive air suspension, sport and dynamic steering and 21 inch wheels with 275/35 tires help to keep it planted. An optional dynamic package remove the top speed limited, adds carbon fibre reinforced ceramic brakes with anthracite-grey calipers and a sports exhaust system.
[Via X-Tomi Design]