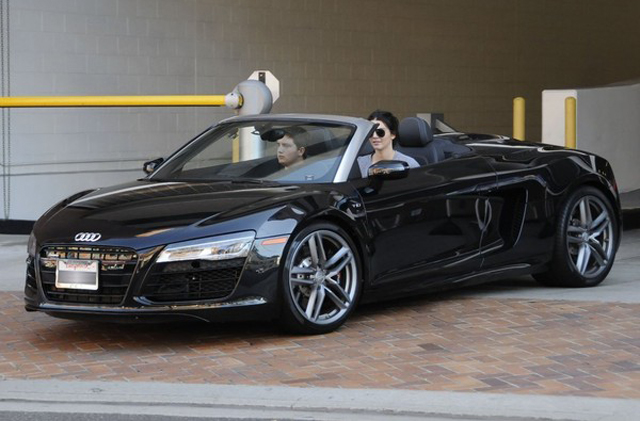 The Kardashians and Kendalls are well-known for their lavish lifestyles and that includes the plethora of high-priced exotics that they own. Now one of the youngest members of the family, Kendall Jenner, has been spotted behind the wheel of her latest whip; a Audi R8 V10 Spyder.
While it is impossible to tell if this R8 is new or second-hand, it seems to be a 2014 example. Consequently, there's a good chance it was purchased at a discounted rate considering the second-generation R8 will arrive in dealerships around the world in the coming months.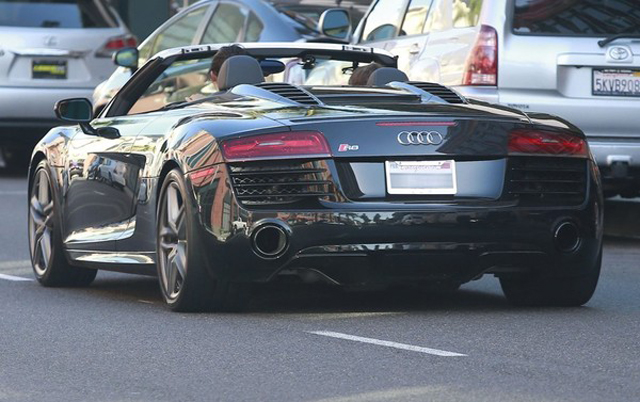 The R8 itself is certainly one the simplest and most sophisticated we've seen in quite some time. While Audi offers a plethora of bright colours for the supercar, Jenner's example is finished in a simple shade of gloss black. It is then riding on a set of twin five-spoke wheels while the windscreen frame and A-pillars have a matte silver finish. As for the cabin, it is adorned in plush black leather to perfectly complement the exterior.
[Via Zimbio]