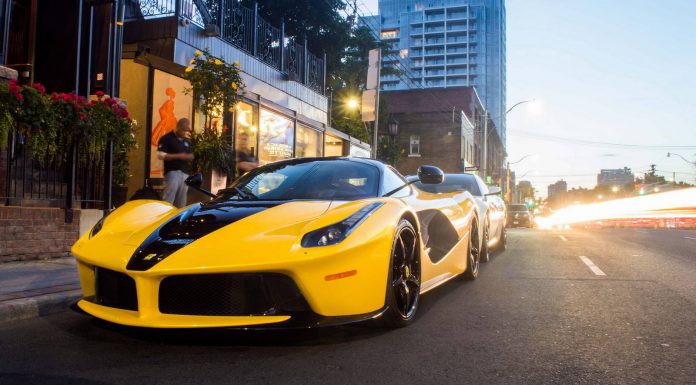 The supercar scene in Canada has grown exponentially over the past few years. Apart from hosting popular events like the Canadian Concours d'Elegance and the Diamond Rally, areas like Vancouver and Toronto shelter some of the most stunning sports cars in North America.
Recently we covered Toronto's first Liberty Walk Ferrari 458 Italia and now, we have a stunning Ferrari LaFerrari hypercar in yellow and black colour combination from the same city. The pictures of the LaFerrari can be seen in the gallery below and have been snapped by Sean Taghipoor.
The LaFerrari is powered by a hybrid powertrain, wherein a 6.3-litre V12 gasoline engine works in unison with an electric motor. The Ferrari F150 V12 has an output of 789 hp and 700 Nm, while its electric motor produces 161 hp. That delivers a total combined power output of 950 hp, allowing the car to sprint from 0-100 km/h in less than 3 seconds, 0-300 km/h in 15 seconds and achieve a top speed in excess of 350 km/h. The power is transmitted to the rear wheels of the car by a 7-speed dual-clutch automatic gearbox.
The production of the LaFerrari is limited to 499 units and the first one was imported to Canada by Croatian-born businessman and car enthusiast, Robert Herjavec.
[Via Sean Taghipoor]