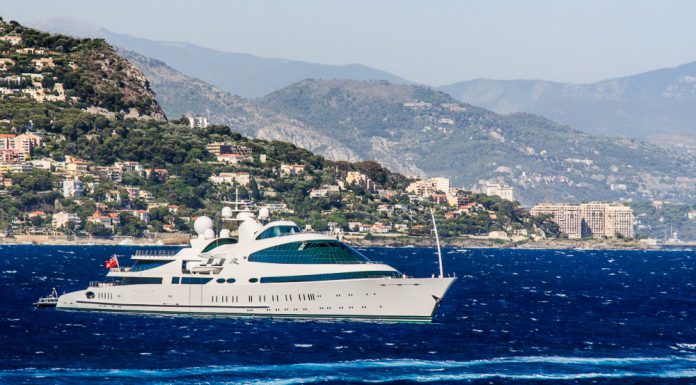 Our superyacht feature today is a rather interesting project from the ADM Shipyard of Abu Dhabi called "Yas". Internally known as Swift141, Yas has a couple of interesting facts that distinguish her from most of the superyachts out there in the sea. Yas was launched in 2011 and immediately ranked as one of the largest yachts in the world – at 141 meters Yas is currently the 9th largest yacht in the world.
Most importantly, Yas is a conversion of a former naval ship – the HNLMS Piet Hein formerly owned by the Royal Netherlands Navy. The ship was launched in 1978 and later sold to the UAE Navy where it operated under the name Al Emirat until its conversion into a modern superyacht. The yacht is owned by Hamdan bin Zayed bin Sultan Al Nahyan who is an Emirati politician and royalty. Yas was recently captured while cruising in the Mediterranean by photographer Julien Hubert and hence the photos you see here.
The interior and exterior work of Yas was carried out by French studio Pierrejean Design, notably was the use of curved glass which is a premiere design on this particular yacht. She can accommodate 60 guests and a crew of 56, the hull is made of steel and a GRP superstructure.
The interior boasts of modern equipment including cameras, radar, SatCom, long-range underwater Sonar, and FLIR. There is a state-of-the-art entertainment system, pool, spa and helipad. The garage houses water toys while the door is made of carbon fiber in order to double as a swimming pad.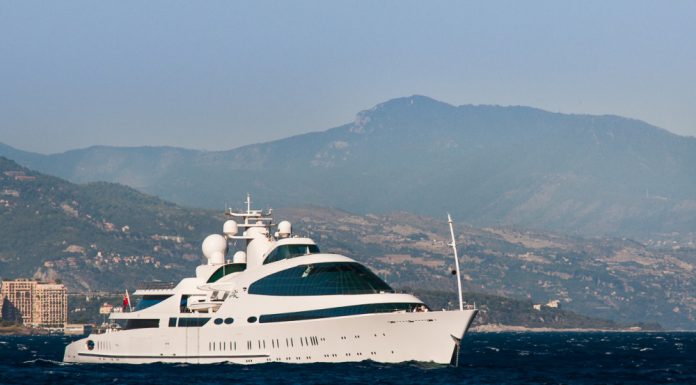 Yas is powered by two MTU diesel engines that allow her to achieve a cruising speed of 20 knots and a maximum speed of 26 knots. Abu Dhabi MAR – the company that built Yas is one of the leading shipbuilders in the Persian Gulf and a holding company with various key acquisitions including 80% of Blohm + Voss.