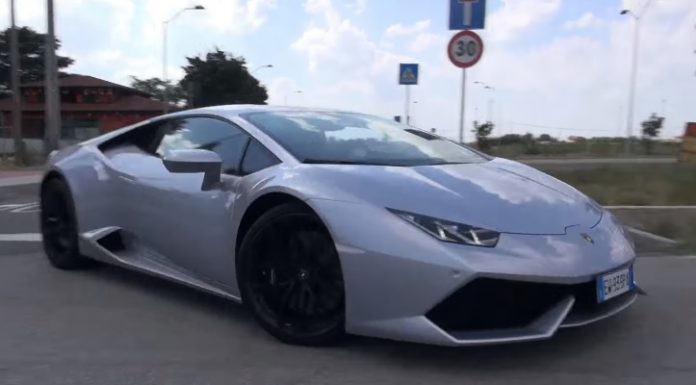 The Lamborghini Huracan is brutally quick. It is so quick off the line in fact that it can out accelerate almost any other car on the market including the more-powerful Aventador in the right circumstances. In case you needed further proof of just how fast the Huracan is, here is a video showing it accelerating to 200 km/h with launch control enabled!
[youtube]https://www.youtube.com/watch?v=y6JgB2XYRr4[/youtube]
Of course powering the Huracan is a 5.2-litre V10 engine upgraded from the unit of the Lamborghini Gallardo. It delivers 602 hp and is coupled with a seven-speed dual-clutch transmission sending power to all four wheels.