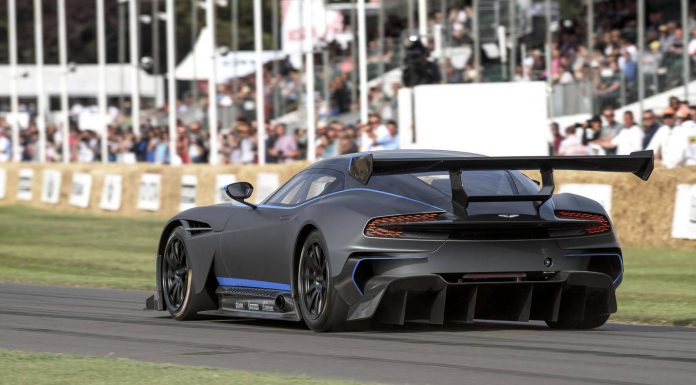 Just a couple of days ago, it was revealed that there was customer interest in a road-legal Aston Martin Vulcan hypercar being created. However, the British marque has confirmed to Top Gear that such a car won't see the light of day.
According to the automaker "We have been asked by a number of prospects if we could convert the car for road use. However, there are no plans to develop a road-going version and our engineers are solely focused on creating the ultimate Aston Martin track-based supercar."
If a road-legal Vulcan were created, it would not only be expensive to develop but also time consuming. After all, the Vulcan is unlike the McLaren P1 GTR and Ferrari FXX K in that it isn't based around a road car. Instead, it was developed from the outset as a track-only monster.
Of course powering the Aston Martin Vulcan is an entirely new engine which holds the accolade as the world's most powerful naturally aspirated production engine and contrary to previous reports, it is unrelated to the Aston Martin One-77's 7.3-litre V12. In fact, it has been developed by Aston Martin Racing and is a V12 displacing 7.0-litres and delivering over 800 hp. Certain specifications about the engine remain unclear but it will reportedly help power the Aston Martin Vulcan to a top speed exceeding 320 km/h (200 mph).
[Via Top Gear]