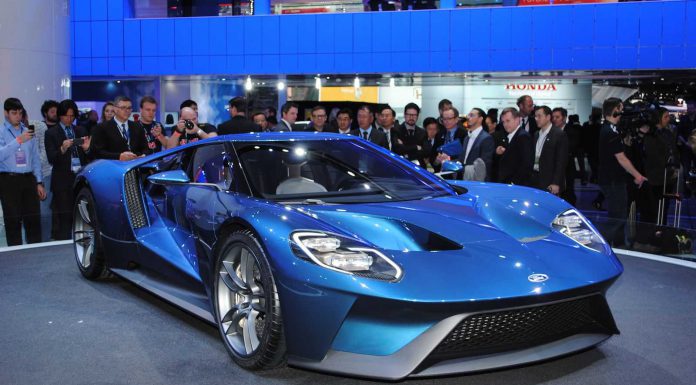 It has been confirmed that the brand new 2016 Ford GT will be offered in the United Kingdom although allocation numbers are tipped to be exceptionally small.
Ford has previously confirmed that just 250 units of the new GT supercar will be produced every year at the marque's Canadian production facility. Consequently, significantly fewer examples will be produced than the 2005 GT of which around 4000 were created. Of the 250 being produced annually, less than 20 per year could arrive in the UK.
Ford of Britain boss Andy Barratt said "I'm fighting very hard for the allocation because when we produced the last GT, 101 came to Europe and only 28 officially came to the UK. We haven't declared the absolute run for this GT, but the numbers are going to be a lot lower than the 2005 car. Selfishly, seven per cent of Ford's global sales are in the UK, so my argument is 'can we have seven per cent [of the production run]?' I want as many as I can because it is such an iconic car."
Beyond Britain, the American supercar will also be sold across other countries in Europe and could arrive on other continents.
If for some reason you didn't know, the 2016 Ford GT features a 3.5-litre twin-turbocharged EcoBoost V6 engine promising to deliver over 600 hp. While final horsepower and torque figures have yet to be released, the new engine is guaranteed to provide significantly more performance than the 5.4-litre supercharged V8 of the previous-generation Ford GT.
[Via Autocar]