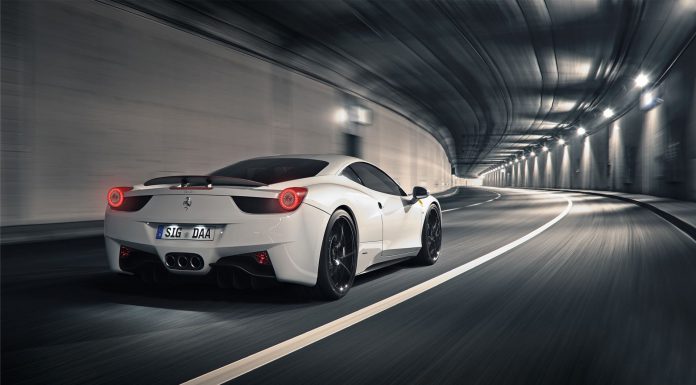 A Ferrari 458 Italia has been left badly damaged after crashing into a minivan in Hong Kong. The entire sequence of events was captured on the dashcam of a following vehicle.
As the video shows, the mid-engined Italian supercar sped past the filming car and through an intersection. It then attempted to change lanes in front of the dashcam-equipped vehicle just at the moment a black Nissan minivan pulled out into the two-lane road.
[youtube]https://www.youtube.com/watch?v=J911XJaSHDQ[/youtube]
The driver of the 458 Italia had no hope of avoiding the Nissan and ended up smashing into it as well as the adjacent fence sending it briefly into the air before it came to a stop about 40 metres down the road. The impact was also severe enough to send the minivan into a Mazda 6 sedan parked on the road.
While images of the crash aren't available, it is inevitably that extensive damage has been done to both the minivan and the 458 Italia.