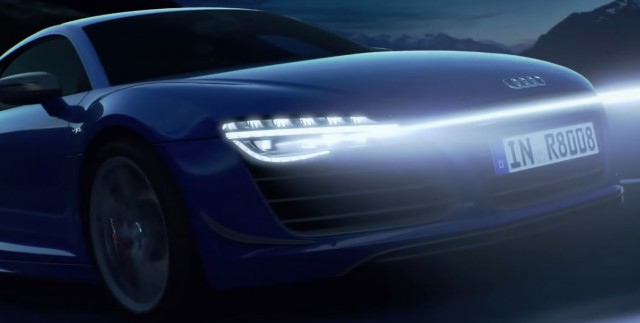 Ever since cars were first mass produced, a number of different headlights have been used to help drivers see at night. Now more than ever, headlight technology is becoming a selling point for cars and to show the progression of headlight tech, Audi has just released the following clip.
It all started in the early 1990s when carbide lamps were strapped to the sides of cars. In more recent times, Audi pioneered the use of LED daytime running lights with the first generation Audi R8 before introducing full LED headlights and Matrix LED systems in 2013. Last year, the German marque created something entirely new for a car; laser headlights.
[youtube]https://www.youtube.com/watch?v=FcCSN859xR8[/youtube]
Designed to not only provide more light than traditional headlights and even LED ones, laser lights also have the ability to interact with the environment around them.
At the upcoming IAA Frankfurt Motor Show 2015, Audi will release its latest breakthrough lighting technology this time for the taillights utilising OLEDs.