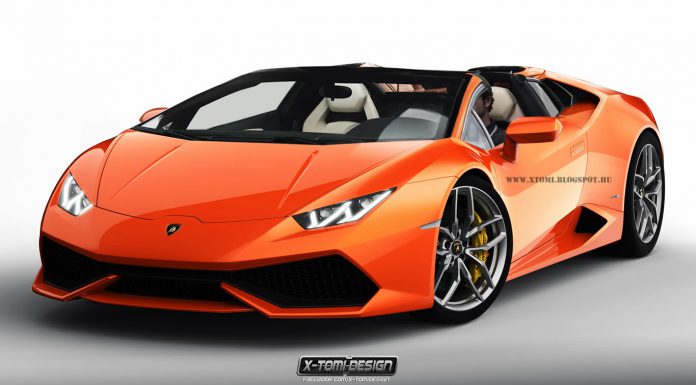 On the back of the Ferrari 488 Spider debuting, it has emerged that the long-awaited Lamborghini Huracan Spyder should debut at the Geneva Motor Show 2016 next March.
The news comes from Motor Trend's Jonny Liberman and chances are, the reports are completely correct. After all, it has almost been two years since the Huracan coupe debuted towards the end of 2013 and logic would dictate that a drop-top Lamborghini should debut about two years after the hardtop.
Of course, it isn't hard to imagine what the Lamborghini Huracan Spyder will be like. It will inevitably feature the same 5.2-litre V10 engine as the Huracan coupe delivering an equal 602 hp and 413 lb-ft of torque. Consequently, it should be able to sprint to 100 km/h in around 3.0 seconds, just slightly slower than the Huracan coupe.
At this stage, it remains unclear if Lamborghini will opt for a folding soft-top like the Gallardo Spyder used or instead a more advanced folding hardtop used by the Ferrari 488 GTB, 458 Spider and McLaren 650S Spider. If the Italian marque wants to ensure its naturally-aspirated entry-level supercar can match its rivals, it should opt for a convertible hardtop.
[Via Motor Trend]