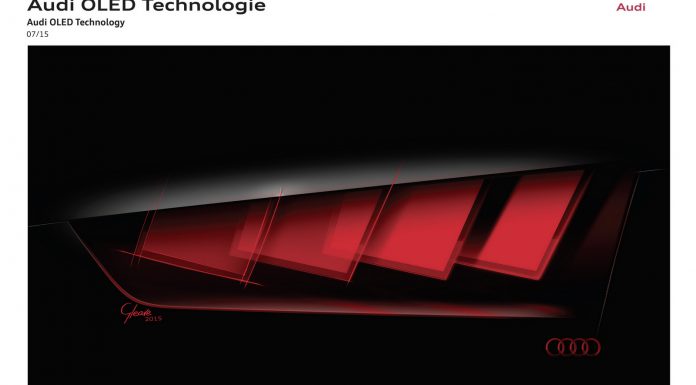 Audi has just released a teaser image previewing a new concept car which will incorporate the German marque's advanced Matrix OLED lighting technology and debut at the IAA Frankfurt Motor Show 2015.
Audi's new Matrix OLED lights aren't yet available for production cars, but they are being developed for future taillights in a number of Audi models. While it remains unclear what Audi concept car will debut the lights, it could prove to be the recently leaked Audi C-BEV Concept designed to preview the Audi Q6 crossover.
Whatever the case may be, we know that the OLED lights will incorporate two electrodes, one of which will be transparent. These two electrodes will include thin layers (less than one-thousandth of a millimetre thick) of organic semiconductor materials with a low DC voltage activating each of the layers.