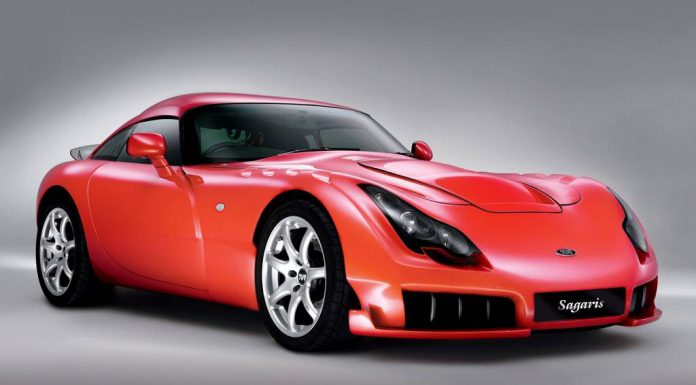 Last month, TVR announced its ambitious revival plan which will see the once-defunct British sports car maker building a number of models in the coming years. The first of those models is tipped to reach the market in 2017 and now we've stumbled on some additional details about the car.
For starters, it was previously confirmed that the new TVR sports car will feature a Cosworth-sourced V8 engine. While it remains to be seen how powerful that engine will be, TVR has confirmed it's been testing it on the dyno since November last year. However powerful the V8 is, it will exclusively be coupled with a six-speed manual transmission driving the rear wheels.
Elsewhere, the new TVR will do without any traditional electric safety features like traction control and will possibly even make do without ABS. When combined with a wet weight of around 1100 kg, it will be just as driver focused as TVRs of yesteryear.
Other key features of the car will be its flat underbody helping to generate significant amounts of downforce inevitably complemented by a selection of wings and splitters across the car's exterior. All of the aero elements as well as the chassis are being provided by Gordan Murray Design.
Beyond the initial version of the sports car, a selection of other variants will be offered with each tipped to be more track-focused, lightweight and more powerful thanks to the use of supercharging.
[Via Jalopnik]