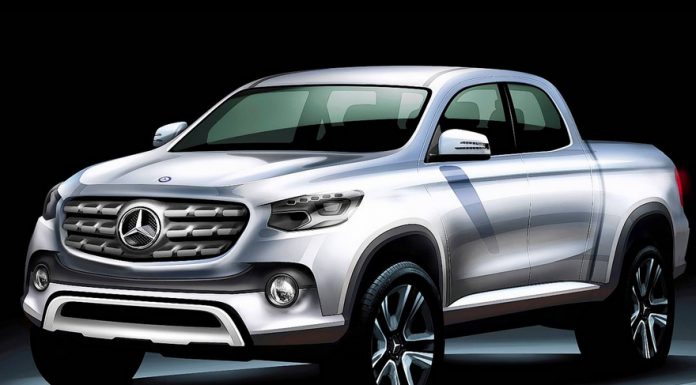 Set to launch in the coming years, the Mercedes-Benz pickup truck will be the German marque's first venture into this hugely competitive. Despite this, the automaker is focused on ensuring that the pickup is a "real Mercedes".
Underpinning the car will be the same underpinnings as the Nissan Navara pickup. Discussing this, Daimler board member Thomas Weber said "Yes, to come to an attractive price we are using a common platform, but all the rest is done by Mercedes, to design, to develop the vehicle specifically to meet Mercedes criteria.
"We are sure, we can do a real Mercedes, starting with the design," Weber said.
As the Mercedes-Benz pickup won't launch until later in the decade, further details about it remain sketchy. However, it is reported that rather than using the 2.3-litre twin-turbo diesel of the Nissan Navara, it will instead use Mercedes-Benz's very own 3.0-litre V6 delivering just over 250 hp and 620 Nm of torque.
Although unconfirmed, it is reported that the Mercedes-Benz pickup will be dubbed the GLT and mated to the aforementioned engine will either be a six-speed manual transmission or a seven-speed auto depending on specification.
Mercedes-Benz claims that the midsize pickup segment is in the midst of a worldwide transition and the firm believes it will be the first premium automaker to respond to the increasing demand for pickups with car-like specifications.
[Via Car Advice]