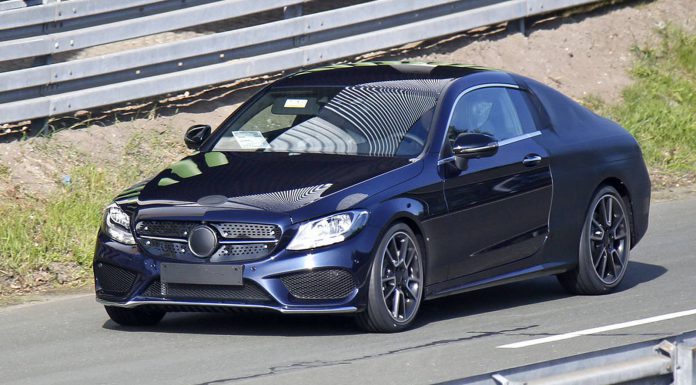 Set to be unveiled at the IAA Frankfurt Motor Show 2015 in September, the Mercedes-Benz C-Class Coupe is set to be the sleekest model the German marque currently produces. Just before its reveal, the marque has announced just how dedicated it has been in ensuring that the car is as sporty as possible.
For starters, Mercedes-Benz has lowered the roofline by 1.6 inches compared to the outgoing C-Class Coupe. While that would generally result in less headroom for rear passengers, the automaker opted for pushing the rear seats forward and dropping them be almost an inch to ensure the rear remains usable. This decision also means that the centre of gravity of the new C-Class Coupe will be lower than it currently is therefore aiding in handling.
On an engine front, Automotive News has confirmed that the U.S. will receive two non-AMG branded models as well as three AMG cars. The entry-level model will be the C300 Coupe complete with a 2.0-litre four-cylinder engine delivering 241 hp. It will then be joined by a 3.0-litre V6 in the C400 Coupe pumping out 329 hp.
Moving up in the range will be the Mercedes-Benz C450 AMG Coupe complete with an uprated variant of the C400's 3.0-litre V6. Topping out the range will be the two full-on AMG models, the C63 Coupe and C63 S Coupe delivering 469 hp and 503 hp respectively. Those impressive power figures come courtesy of a twin-turbocharged 4.0-litre V8 engine.