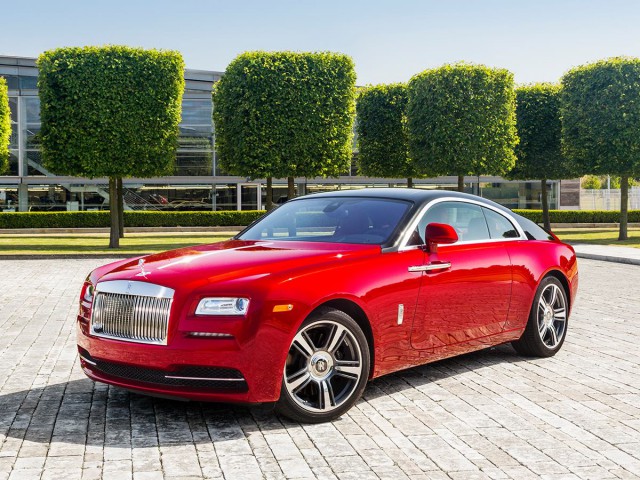 The Wraith is the most powerful and driver-centric Rolls-Royce ever built. It was launched at the Geneva Auto Show 2013 and comes fitted with a 6.6-liter turbocharged V12 engine that can produce 632 hp and 800 Nm of torque.
The coupe propels from 0 to 100 km/h in just 4.6 seconds and has an electronically limited top-speed of 250 km/h. The power is transmitted to the rear wheels of the car via an eight-speed automatic gearbox.
Since its launch, Rolls-Royce has produced a string of special edition models of the Wraith and one of them is the 'Chief Inspector Morse Edition'. It is influenced by the British detective TV series Inspector Morse and the Inspector's iconic car (which was a Jaguar Mark II).
Don Brinkerhoff, Founder and CEO of Lifescapes International, personally requested the British automaker to make this version of the Wraith. The latter, which is known for its quality two-tone exterior colour combination, usually has the upper tone extending from the front to the trunk of the vehicle.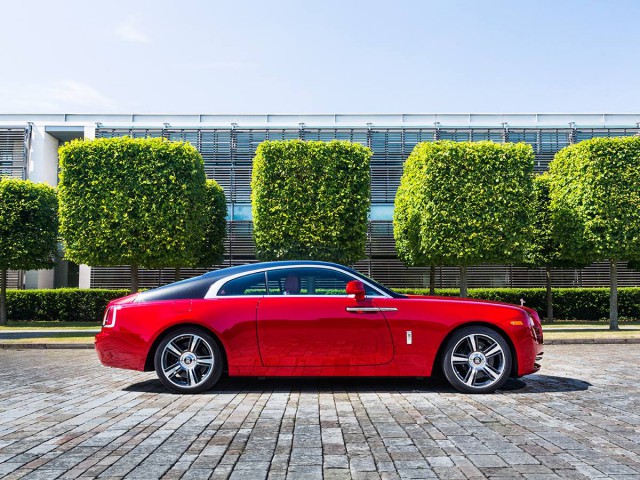 However, the Mark II featured a black roof with the rest of the car painted in red. Thus, a complex design process was adopted to develop the two-tone colour scheme to match the original Inspector Morse car.
Twenty layers of paint were applied and the interior was carefully picked to gel with the exterior styling. The time taken to colour this Wraith was 18 times more than what is spent on painting any usual Wraith.